2021 ACSH ANNUAL CONFERENCE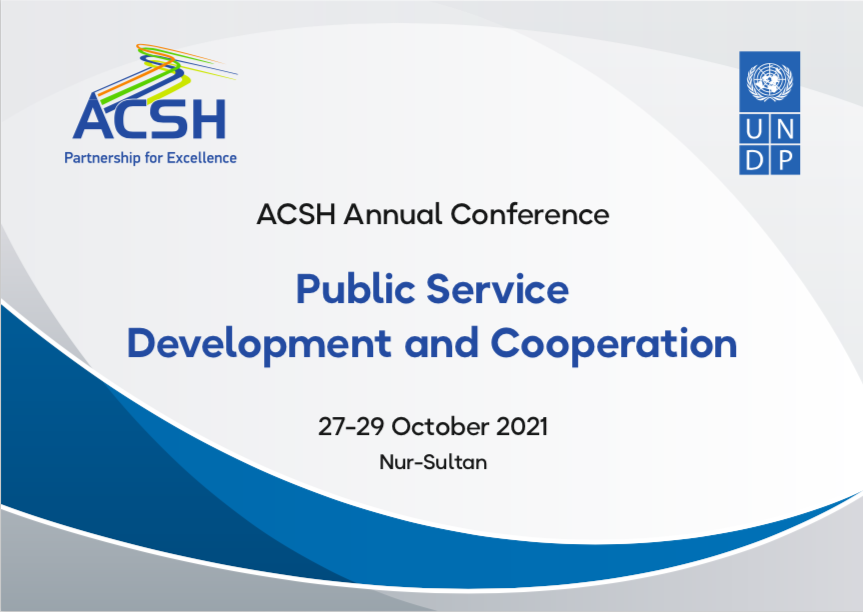 27-29 October 2021
The Astana Civil Service Hub is holding its Annual Conference titled "Public Service Development and Cooperation" in blended format (online/offline).
The Conference will consist of several events and activities encompassing all three pillars of the ACSH: capacity-building in public service, recent research in public administration, and cooperation and partnerships in public service.
The ACSH Annual Conference has become a platform that annually brings together a community of public administration practitioners and scholars from all over the world. It is aimed at exchanging opinions and information on the progress achieved during the preceding period, as well as at discussing current trends in the civil service reform and initiatives for the coming year.
Concept note and preliminary agenda of the Conference
FIRST DAY – 27 OCTOBER 2021
Connection link
Meeting ID: 885 2543 4704
Password: 113355
SECOND DAY – 28 OCTOBER 2021
Connection link
Meeting ID: 898 4697 1107
Password: 113355
THIRD DAY – 29 OCTOBER 2021
Connection link
Meeting ID: 847 6603 6506
Password: 113355
2021 ACSH Annual Conference Partners: