Founding conference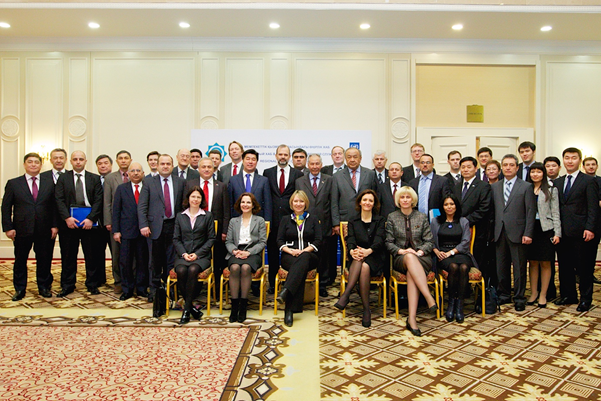 Date: 15 March 2013
Place: Zheruijk hall, Rixos Hotel, Nur-Sultan, Kazakhstan
Founding Conference of the Regional Hub of Civil Service took place on March 15th, 2013 in Nur-Sultan, Kazakhstan. The conference included official representatives of 25 countries from outside and inside the former Soviet Union and 5 international organizations:
Heads of educational institutions and Commissioners of public services of such countries as Azerbaijan, Georgia, Kyrgyzstan, Hungary, Tajikistan, Poland and Turkey;
Representatives of diplomatic missions in the Republic of Kazakhstan of such countries as Armenia, Afghanistan, Belarus, Canada, China, France, Germany, Japan, India, Republic of Korea, the Netherlands, Pakistan, Slovak Republic, Spain, Sweden, UK, Ukraine and USA;
Representatives of international organizations – EU, OSCE, OECD, the World Bank, USAID.
The main outcome of the Conference was the adoption of the Declaration of the Establishment of the Regional Hub of Civil Services and the agreement on further collaboration in this sphere.
Attachments: