ACSH and Zerde Holding held DemoDay for government agencies and investors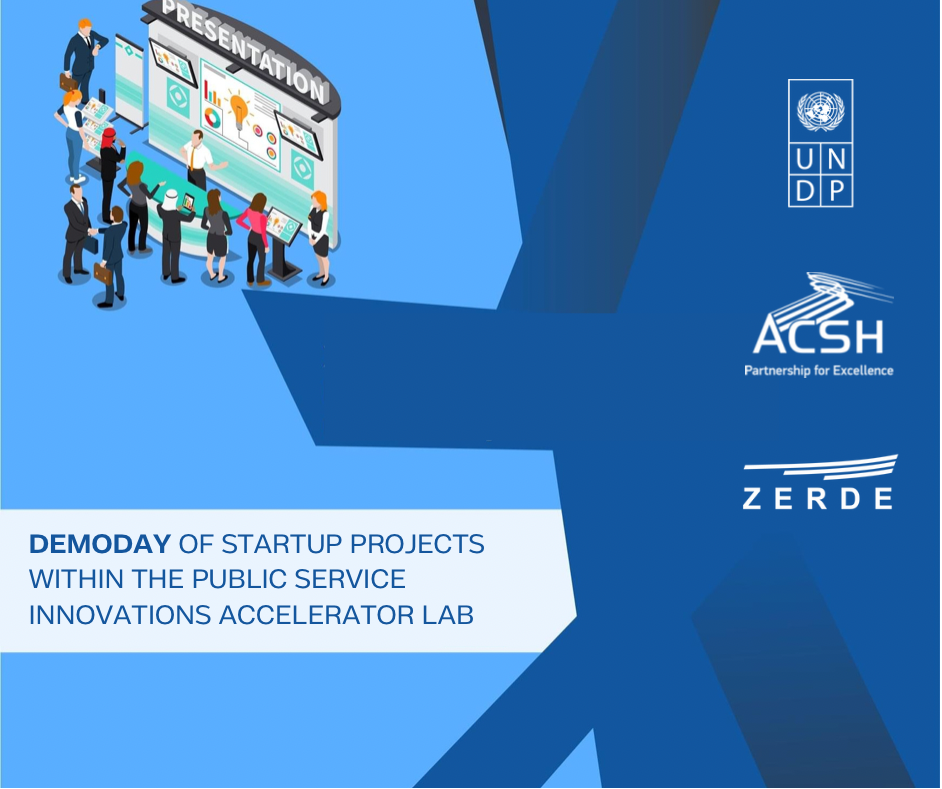 On 28 February in Nur-Sultan city, DemoDay for the presentation of start-up projects based on the results of the Public Service Innovations Accelerator Lab (hereinafter - the Innovations Lab) was held.
The Innovations Lab was launched by "Zerde" National Infocommunication Holding" JSC, together with the Astana Civil Service Hub and the United Nations Development Program.
The purpose of the the Innovations Lab is to help transform the public administration system of Kazakhstan using all the advantages of digital technologies, accelerating and implementing digital solutions throughout the country.
As part of the implementation of the stages of the Innovations Lab, a Call for proposals was held among start-up projects to select innovative solutions, as well as incubation and acceleration of selected projects.
During the Call for proposals in innovative solutions, more than 30 applications were received from start-up companies and developers. 10 start-up projects of which met the requirements and presented their solutions during an online pitching before the advisory and expert commission of the Innovations Lab. Based on the results of the commission meeting, 3 innovative solutions have been selected for the incubation stage:
1) AI-LEGAL company
Project: Legal expertise service based on Artificial Intelligence that produces legal reasoning, risk assessment, and alternative wording by using legal practice documents.
2) EDU-CONSULTANT company
Project: Unified consulting platform for effective human resource management (HRM). The platform will help in getting a competent advice on future employment issues.
3) «NPKokshe» company
Project: "PRO.Tourism" mobile application aimed at automating some parts of the business processes that are managed by environmental services, etc.
Selected projects have got the opportunity to undergo incubation and acceleration from leading experts for free.
At the next stage, it is planned to pilot one of the projects of the Innovations Lab in the state bodies of the Republic of Kazakhstan.
Please follow the link to watch a video about the event https://www.astanacivilservicehub.org/video/view/acsh-and-zerde-holding-held-demoday-for-government-agencies-and-investors