ACSH participated in the HR Forum "Integration Continues 2023"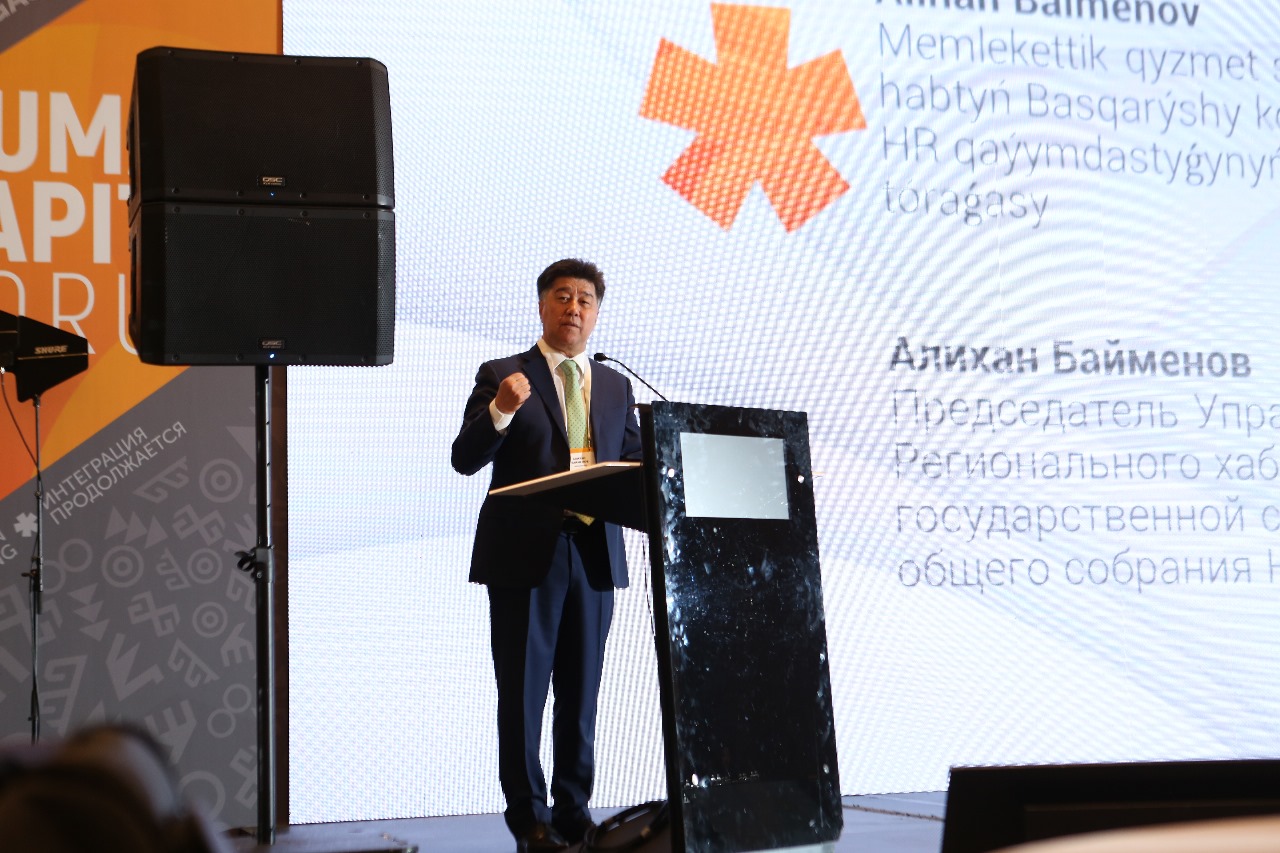 On September 14-15, the Chairman of the Steering Committee of the Astana Civil Service Hub Mr. Alikhan Baimenov joined the "HUMAN CAPITAL FORUM-2023 / Integration Continues", organized by the Hub's partner, the Association of HR Managers of Kazakhstan.
The forum continued the theme from the previous year, addressing profound and extensive topics concerning the role of individuals within organizations and in the global context. During the two days, leaders, business executives, and HR professionals engaged in dynamic discussions, networking, and presentations showcasing contemporary HR solutions and well-being tools.
The event was opened by the President of the Coordination Council of the HR Association Ms. Gulmira Raisova. Welcoming participants, Mr. Alikhan Baimenov emphasized that, "In the contemporary world, characterized by the rapid development of technology, an ever-increasing increase in information, which is otherwise called the VUCA and BANI worlds, the significance of human resources is on the rise, as people constitute the core of any organization. Given that corporate culture plays a pivotal role in implementing any strategy and is formed through human efforts, HR professionals undertake a paramount mission, and it is crucial to expand this understanding among top-level managers."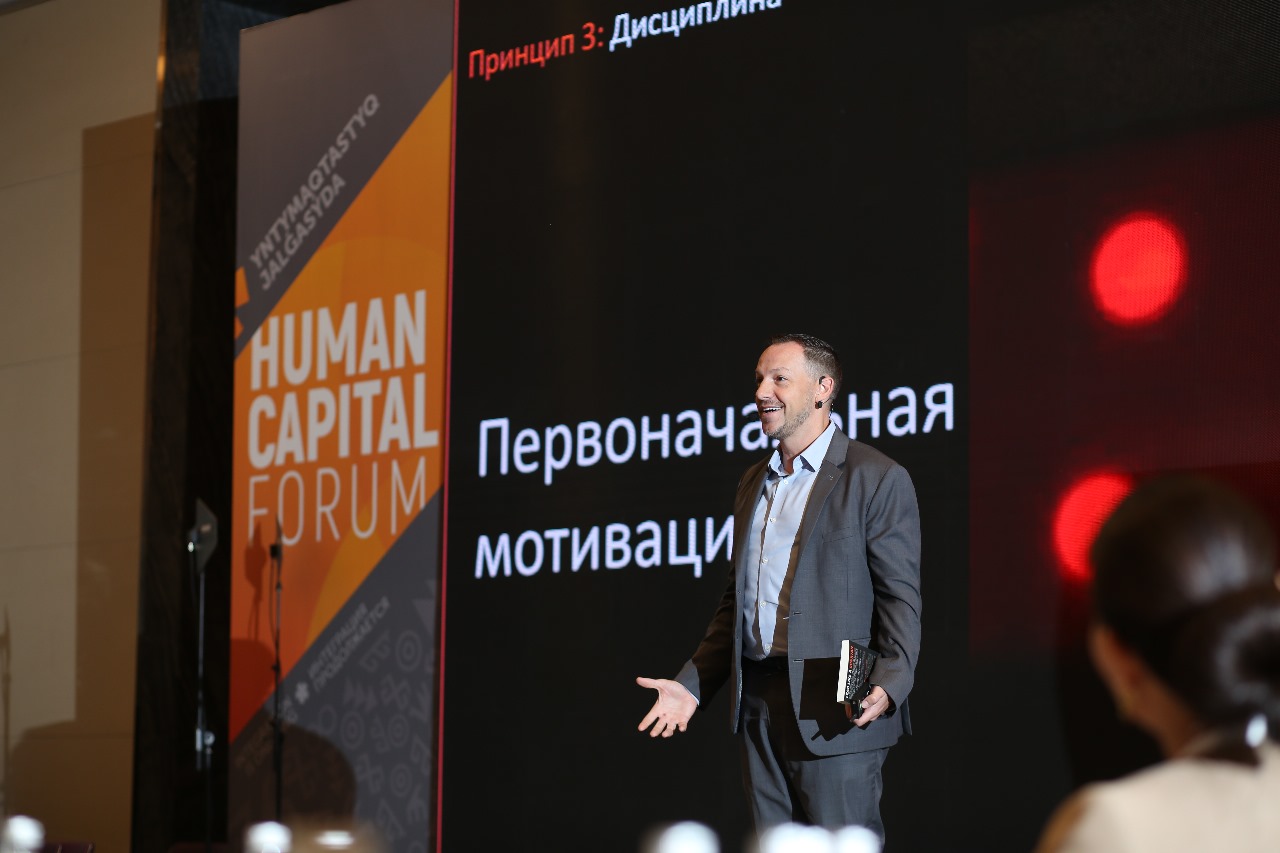 The Forum brought together over 200 participants, including heads of government agencies, leading researchers, practitioners, and experts in the field of HR from 6 countries. Welcoming remarks on behalf of the Minister of Labor and Social Protection of the Population of the Republic of Kazakhstan Svetlana Zhakupova was addressed by Vice Minister Olzhas Ordabaev, who also presented current trends in the labor market in the country. Dr Corrie Block, known as the UAE's top business coach, shared key research-based insights on building strong innovation teams. Leading HR practitioners and business leaders from organizations such as Kazakhmys, Otbasy Bank, Qazaq Republic, and others shared their expertise and innovative ideas in the realm of human resource management. Panel discussions were tailored to address specific challenges encountered by companies and organizations in today's rapidly evolving world.