Appreciation note to all our partners on the 10th anniversary of the Hub!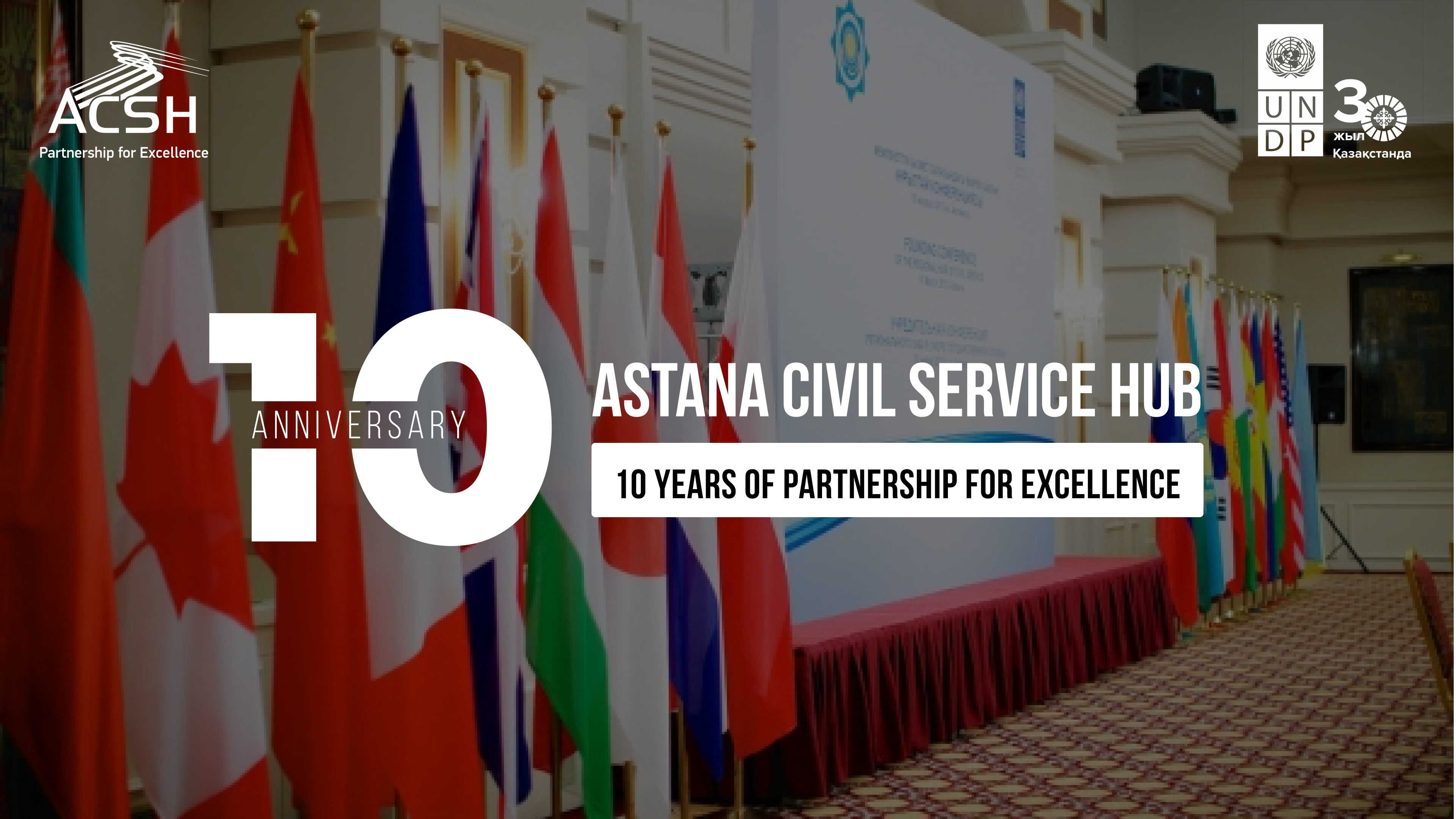 Dear Friends and Colleagues,
Today, on March 15, the Astana Civil Service Hub is celebrating its 10th anniversary. Exactly a decade ago, in 2013, representatives of 25 countries and 5 international organisations have supported the initiative of the Government of Kazakhstan and UNDP to create a multilateral platform and signed the ACSH Founding Declaration.
In the span of 10 years, the ACSH has grown into a global multilateral platform assisting governments of the region and beyond to excel in their public service transformation through partnership, capacity development, and evidence-based research pillar. Time has shown that the initially chosen demand-driven approach and flexibility do pay off. The relevance of these partnership modality is proved by the expanded geographical scope, comprising 43 participating countries and more than 80 institutional partners.
In this regard, I would like to sincerely express my profound gratitude to all our partners, colleagues, and friends, for your exceptional efforts and outstanding contributions to the success of our mission throughout the journey of the Hub. Indeed, your invaluable support has enabled us to develop and deliver innovative programmes and initiatives, and to promote knowledge-sharing and collaboration across borders from ASEAN countries through Central Asia, Europe, Africa to North America.
As we look to the future, we are certain that our partnership will continue to thrive and grow. Together, we will continue to push the boundaries of what is possible in public service and build a brighter, more prosperous future for all ACSH stakeholders.
Once again, I warmly thank each of you for your earnest commitment to public service excellence which is always an inspiration to us all!
Sincerely,
Alikhan Baimenov, Chairman of the ACSH Steering Committee.