ACSH's experience was presented at the 21st Session of the UN High-Level Committee on South-South Cooperation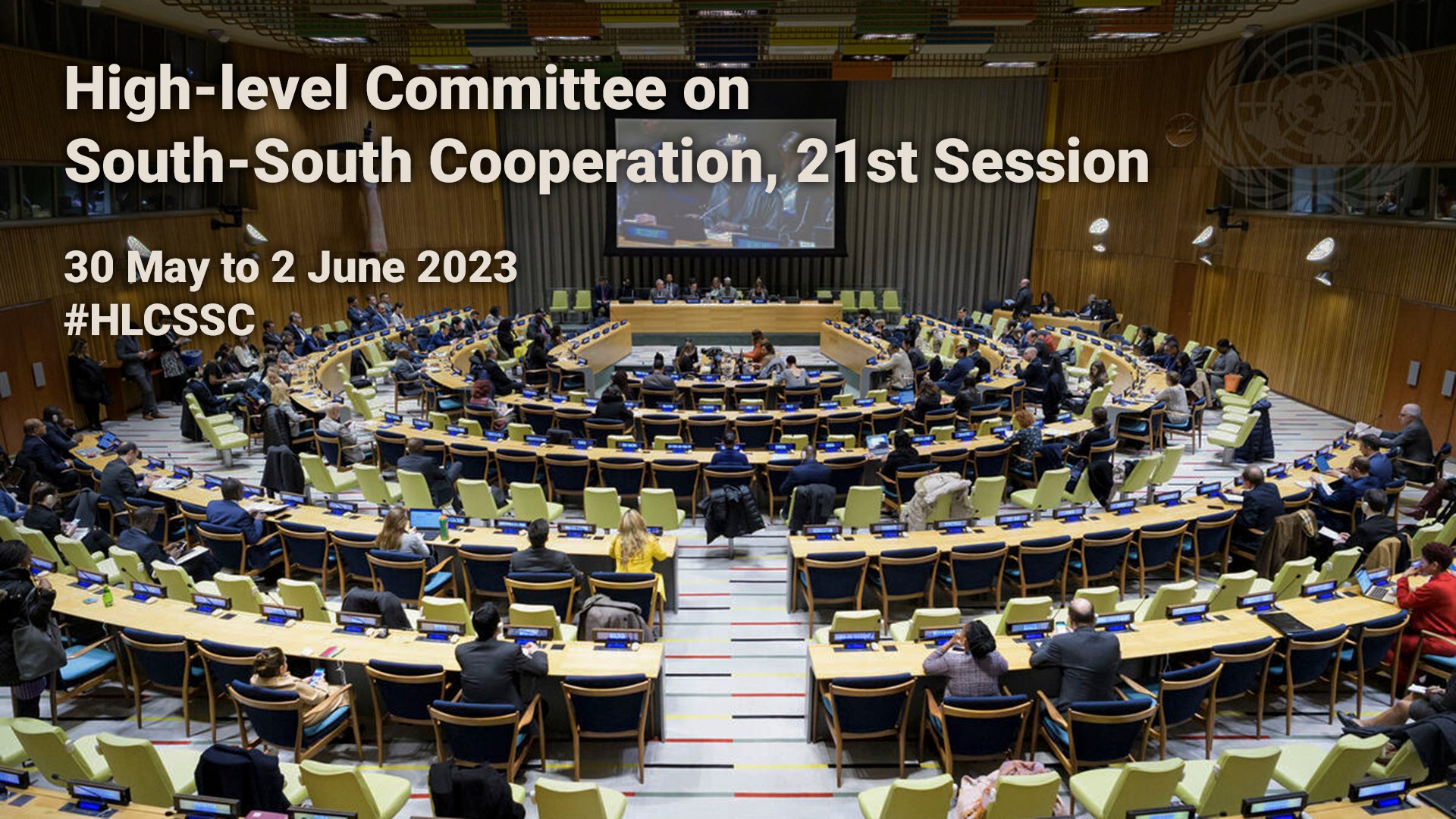 Chairman of the Steering Committee of the Astana Civil Service Hub Mr. Alikhan BAIMENOV virtually presented the ACSH's experience on topic "Eastern Europe and CIS: digitalisation to accelerate recovery from the pandemic and cooperation for public service excellence" during the 21st session of the UN High-level Committee (HLC) on South-South Cooperation, which was held from 30 May till 2 June 2023.

In his video message, Mr. BAIMENOV outlined that "it is crucial for governments to design thoughtful strategy that promotes partnerships, social cohesion and eliminates digital divides." He also mentioned that in order "to be inclusive, digital change requires a whole-of-society approach. Thus, the governments can develop advanced public services, enhance inter-institutional cooperation, and strengthen digital ecosystems".

Moreover, "disruptive technologies need to be shaped in a way that ensures transparent and open decision-making, excluding any possible abuse, and thereby ensuring citizens' rights and freedoms." – said Mr. BAIMENOV.
The session was aimed to share regional experiences and knowledge, with a view to facilitating cross-regional development solutions to attain inclusive recovery from the pandemic and to get on track again on the pathway to the 2030 Agenda.
The recording of the Session is available via following link: https://youtu.be/_vYQNeGI_yc?t=6515