ACSH strengthens cooperation with OPM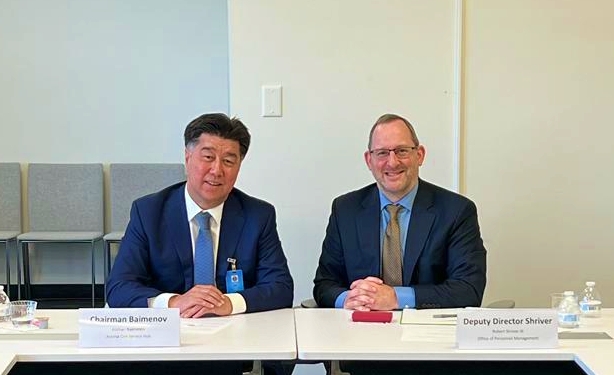 During the visit to Washington DC for participation in the World Bank's GovTech Global Forum, Chairman of the ACSH Steering Committee Mr. Alikhan Baimenov and Head of Public Administration Department of the Executive Office of the President of the Republic of Kazakhstan Mr. Altair Akhmetov have met with the the U.S. Office of Personnel Management's senior management – Mr. Rober Shriver III, OPM Deputy Director, Mr. Mark Lambert, OPM Associate Director for Merit System Accountability and Compliance, Mr. Bahar Niakan, Deputy Associate Director of OPM's Center for Leadership Development, Ms. Angela Champion, OPM's Manager for Senior Executive Resource Service.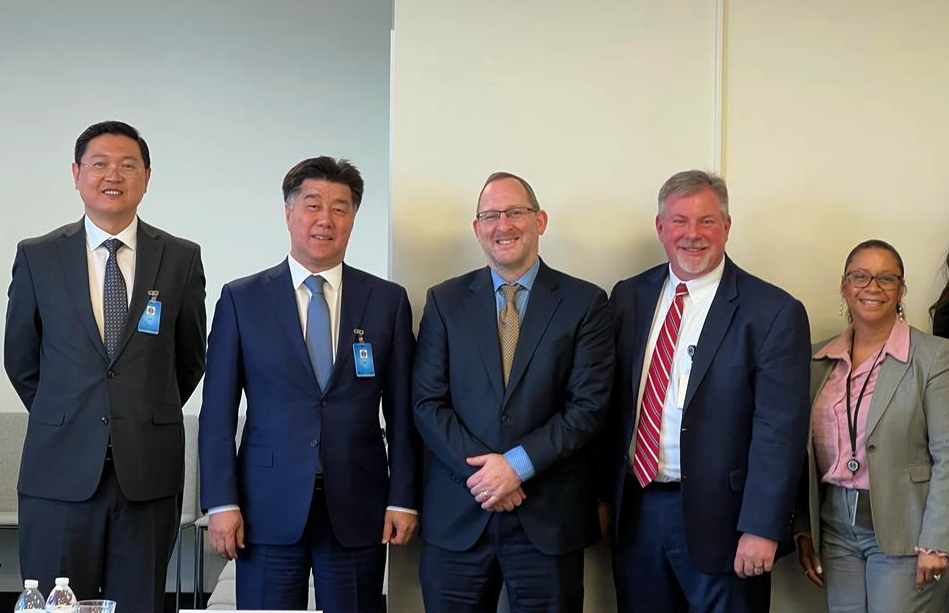 OPM's leadership have informed about the features of the US civil service system, in particular regarding the selection and evaluation of personnel, as well as the functioning senior executive service. Also, the parties discussed the prospects of cooperation opportunities, including joint programmes for Kazakhstan and countries of the region.
For reference:
The U.S. Office of Personnel Management (OPM) serves as the chief human resources agency and personnel policy manager for the Government. OPM provides human resources leadership and support to agencies and helps the Government workforce achieve their aspirations.