ACSH took part at the 2022 EROPA Conference
On 14 September 2022, the Chairman of the Steering Committee of the Astana Civil Service Hub Mr. Alikhan Baimenov took part in the 2022 EROPA Conference on "Governance and Public Administration in COVID-19 Pandemic: Learning, Innovations, and Reforms in Managing Global Changes" organised virtually by the Eastern Regional Organization for Public Administration (EROPA) jointly with the Ministry of Federal Affairs and General Administration of the Republic of Nepal.
The Conference was opened by the Honorable Minister of Federal Affairs and General Administration of Nepal Mr. Shri Rajendra Prasad Shrestha, followed by Chairperson of Civil Service Commission of Philippines Atty. Karlo Alexei B. Nograles, Chairperson of the EROPA Executive Council Prof. Ploy Suebvises and Secretary-General of the EROPA Dr. Alex B. Brillantes.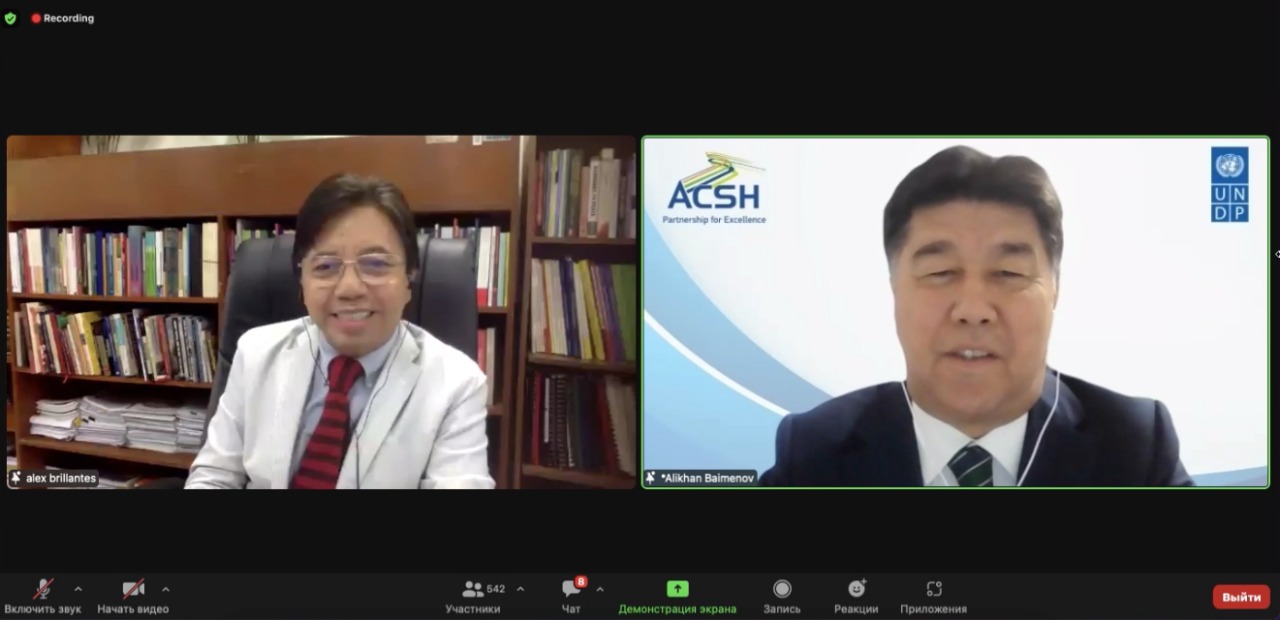 Mr. Baimenov delivered the speech at the plenary session on "Futures of Civil Service under the Pandemic" on the first day of the Conference. Sharing his vision and opinion, he said that "we must ensure a balance between "quick wins" and maintaining a commitment to long-term strategic goals related to the SDGs and other global issues. Moreover, it is important to ensure unconditional protection of the principles of meritocracy, both in the selection and promotion of personnel and in ensuring their rights." Mr. Baimenov also mentioned the necessity to remain vigilant in executing a digital transformation, and to balance it in accordance to the interests of public safety, ensuring citizens' rights and freedoms.
The academic gathering provided a collaboration opportunity for local and wider international participants to exchange new ideas and practices facilitating civil service excellence.
For reference: The EROPA is an international organization of states, groups and individuals in the region of Asia and the Pacific. The organization was founded in 1960 as a response to the common desire among developing and developed countries to promote regional cooperation in improving knowledge, systems and practices of government administration to help accelerate economic and social development.