Astana Civil Service Hub and the Republic of Korea enhance cooperation in the field of e-government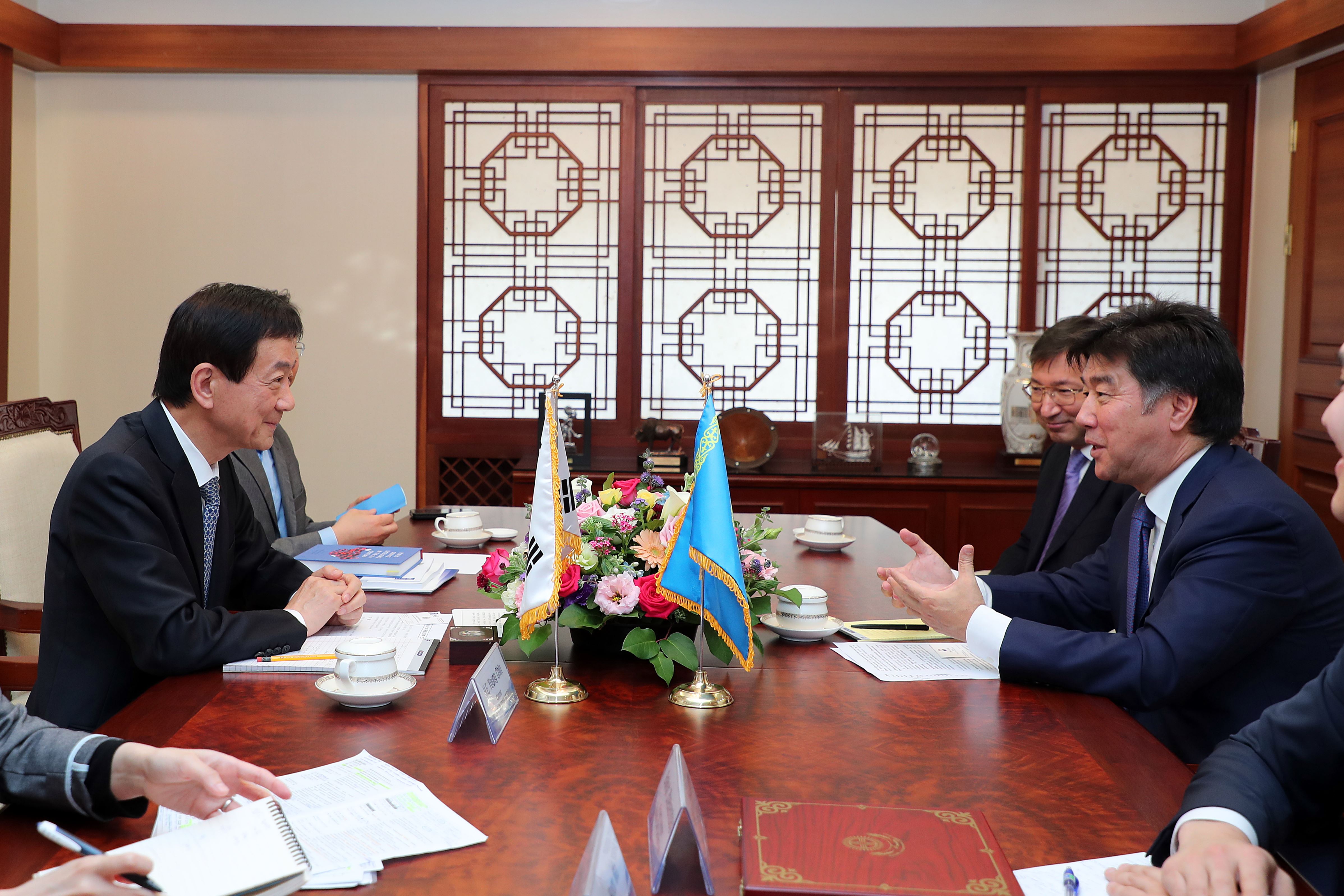 In Seoul, the Chairman of the Steering Committee of the Astana Civil Service Hub Alikhan Baimenov met with the Minister of the Interior and Safety (MOIS) of the Republic of Korea Chin Yong, and noted that the Republic of Korea is one of the world leaders in the field of delivery of e-governance services and development of information technologies. It is worth noting that Mr. Baimenov emphasized the importance that the innovation and e-government enhancement policy of the Republic of Korea primarily focuses on social values, people's interest, development of democracy and empowerment of sovereign human rights. He was pleased to note that the Republic of Korea, as a Hub's one of the founding countries, is actively involved in the development of this multilateral platform.
In turn, Mr. Chin Yong acknowledged the development of partnership between the Hub and the MOIS and expressed interest in further enhancement of cooperation through implementation of a number of joint initiatives and regional programs of the Hub in the field of civil service.