Astana Civil Service Hub participated in the Conference dedicated to the 20th anniversary of the Shanghai Cooperation Organization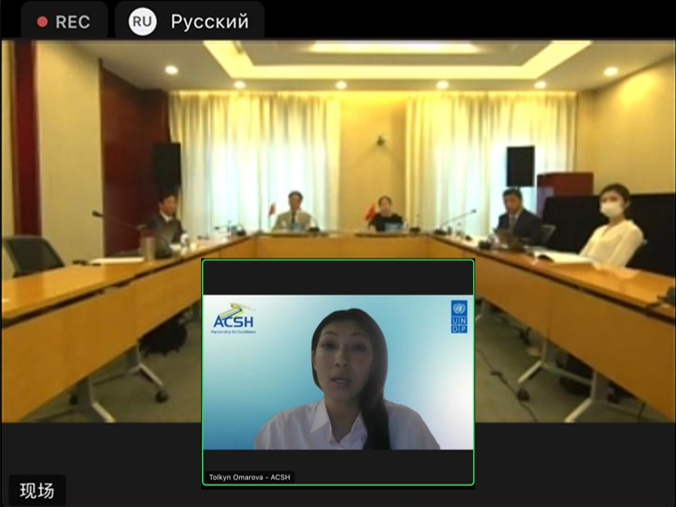 On July 27-28, 2021 the Conference on governance and leadership was organised in Beijing with the participation of representatives of the Shanghai Cooperation Organization's (SCO) member states, observers, and dialog partners. The event was jointly organized by the Secretariat of the SCO, China Institute for Innovation and Development Strategy and China National Academy of Governance.
Practitioners and scientists from 12 countries, as well as experts from a number of international organizations participated in the conference on the exchange of experience in the field of governance.
At the invitation of its long-term partner – the China National Academy of Governance – the Astana Civil Service Hub took part in the parallel session on "People's Well-Being and Social Governance" in an online format.
As it comes out from the presentations of the speakers, despite the variety of decisions made in the field of social policy by the SCO states in response to the challenges of the COVID-19 pandemic, it is common for all the governments to strive to build trust in the society.
In her speech the project expert of the Hub Ms. Tolkyn Omarova stressed out that "to increase citizens' trust it is important to improve their well-being, including through equal access to social goods, such as quality education and health care. In a quarantined environment, accessibility of these goods directly depends on the provision of high-speed Internet. Bearing that in mind, it is crucial to ensure equal opportunities for all, regardless of where they live – in a city or a village."
The conference participants recognized the significance of cooperation in matters of governance within the SCO. In light of this, the Hub will continue its active work to support the efforts of the participating countries in building institutional and human capacity of civil service.