ACSH and Holding "Zerde" are launching a project to find innovative solutions in the public service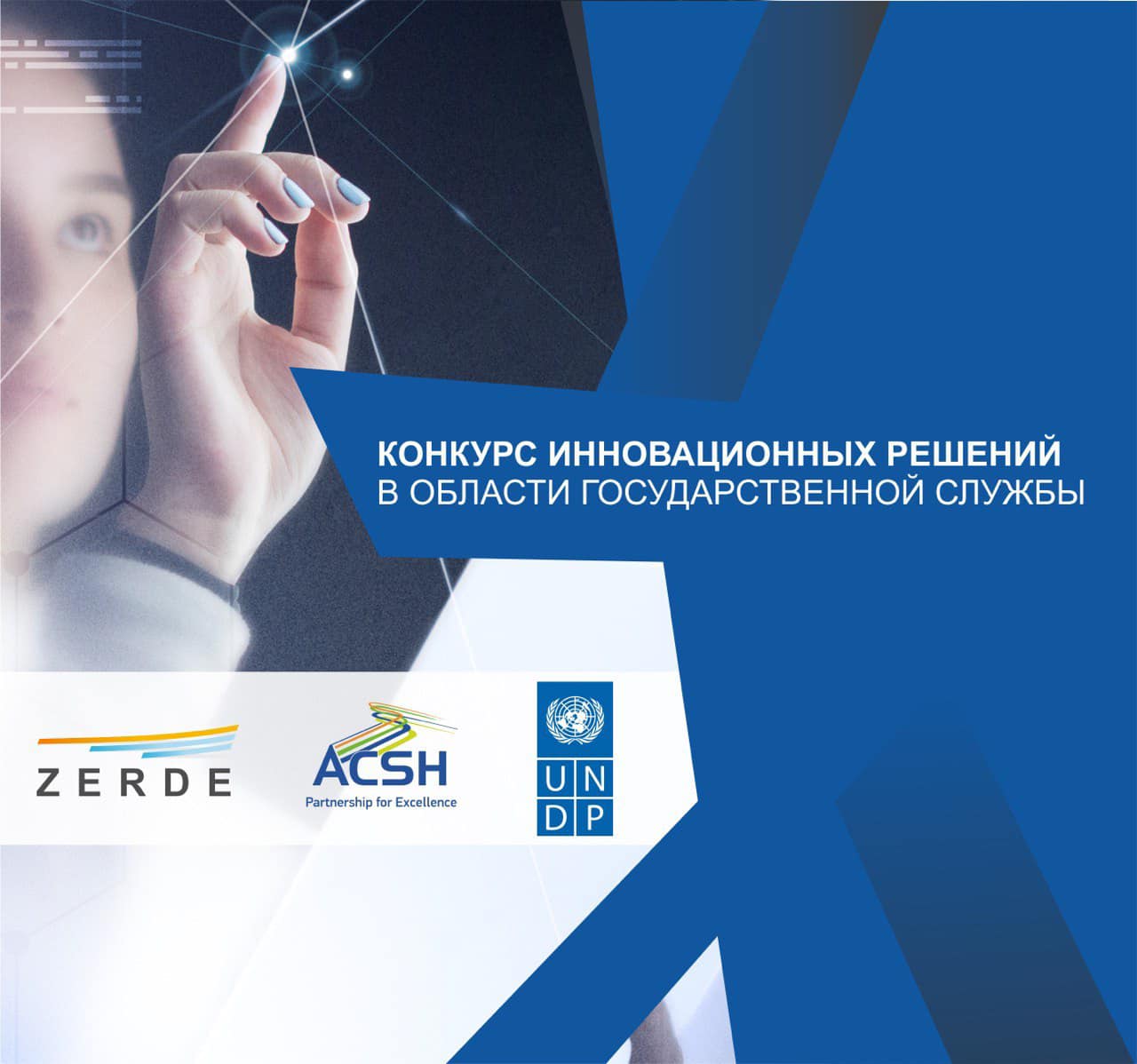 The Astana Civil Service Hub and UNDP, together with the "Zerde" National Infocommunication Holding" JSC are launching the Public Service Innovations Accelerator Lab (hereinafter - the Innovations Lab), which is aimed at finding innovative solutions, approaches and technologies, as well as accelerating processes of their introduction in the system of public administration and public service delivery.
The Innovation Lab - a platform that brings together practitioners and experts involved in designing and implementation of innovation policies and start-up projects, as well as provides them an opportunity to participate in the Call for proposals in innovative solutions and subsequently undergo through the processes of preparation and adaption of the project to the reality (incubation and acceleration), and piloting the startup project in the relevant state body or institution of the Republic of Kazakhstan, mentored by specialized experts.
In the framework of the project, the Call for proposals for innovative solutions in the field of public service is announced. The objective of the call is to find and select innovative solutions and startup projects, including, but not limited to the following areas:
Recruitment and Selection in Civil Service;
Ethics and Integrity in Civil Service;
Improving Public Sector Performance Through Innovations;
Government Strategic Communication with the Citizens to Strengthen Public Trust and Build a Dialogue with the Citizens;
Effective Human Resource Management (HRM);
Public Services Delivery;
Digital Government (e-Government);
Evaluation of the Effectiveness of the Activities of the Government Agencies;
Rapid Response in the Crisis and Post-Crisis Period;
Good Governance;
Prevention of Corruption.
Applications for the Call for proposals are accepted until 00:00am on 05 November 2021 (by Nur-Sultan time). You may apply at any time during the specified period by following this link.
Terms and conditions for participation in the Call for proposals are available here.
For more information about the Lab and its implementation phases, please follow the link.
Overall, the project is focused on transforming the public administration system of Kazakhstan taking full advantages of digital technologies, accelerating and introducing digital solutions in the country, as well as digitalizing of civil service operations and processes to make it more resilient and capable of coping well in crisis situations.