Hub presented the case study "Smart Government: Case of Azerbaijan" in Baku.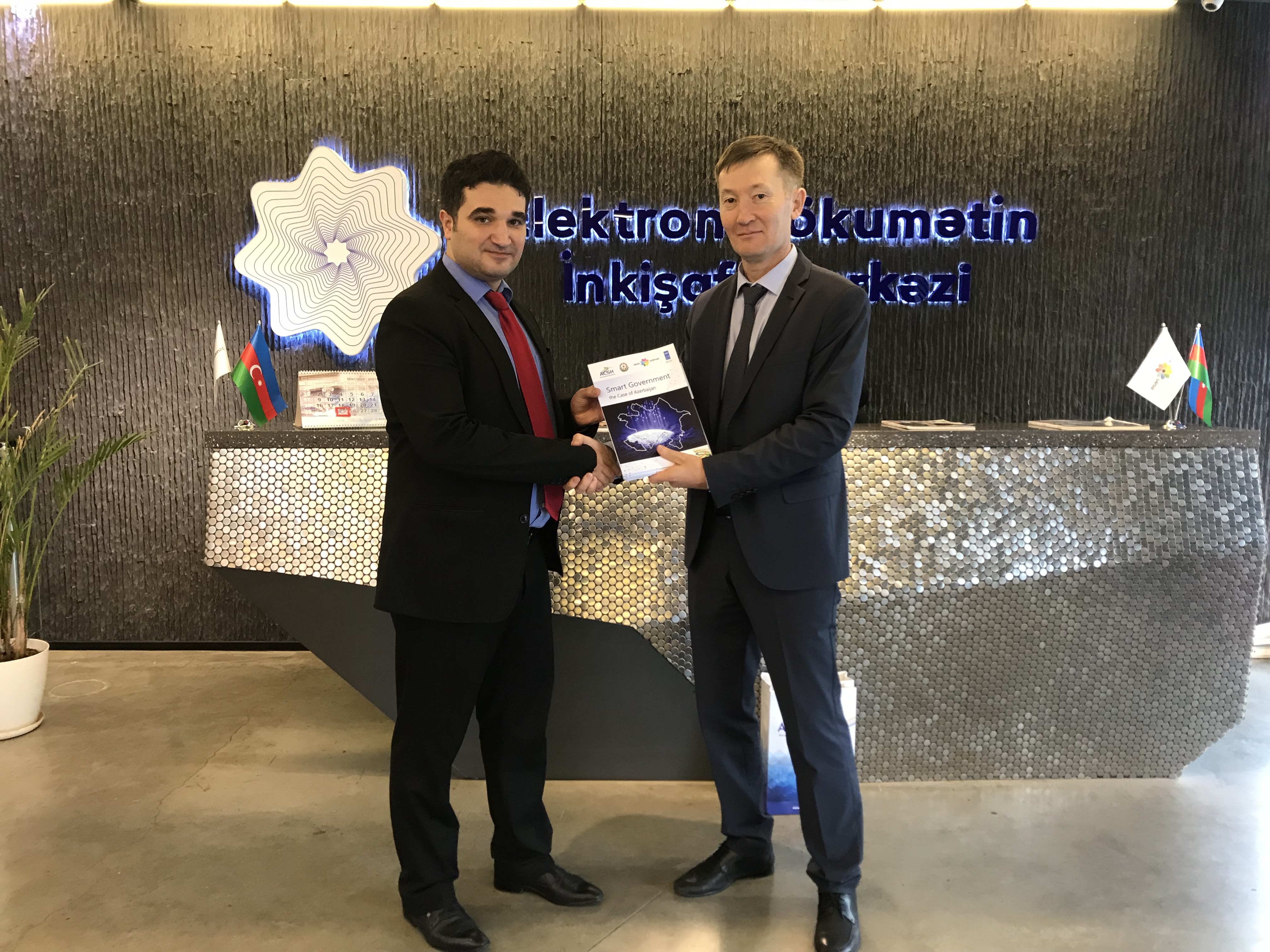 On September 25, during ACSH visit to Baku the case study "Smart Government: Case of Azerbaijan" was presented. The case study was developed jointly with the State Agency for Public Service and Social Innovations under the President of the Republic of Azerbaijan as a result of the second Peer Learning Alliance on e-Government, launched by the Hub in 2018.
Azerbaijan's case study describes new trends in the development and digitalization of e-government, as well as the stages of the transition from e-government to smart government. The publication provides information on digital solutions, innovative projects and new technologies of smart government. Moreover, the study provides recommendations and lessons learned that may be applicable in the Hub participating countries.
As part of its learning and capacity-building pilar, the Astana Civil Service Hub successfully promotes experience-sharing initiatives based on the principle of "peer to peer" learning. These initiatives are being implemented through the creation of Peer Learning (P2P) Alliances, based on the methodology of the Effective Institutions Platform (EIP), located at the OECD headquarters. P2P Alliances are designed to capture the practical experience of various reforms, to ensure the exchange of experience in the application of certain decisions taking into account the national context, and to promote the development and implementation of best practices in the field of civil service.
The Second P2P Alliance is aimed at e-government development and consists of experts from Azerbaijan, Armenia, Estonia, Georgia. Kazakhstan, Kyrgyzstan, Uzbekistan and the OECD.