Congratulations on the release of the unique publication "Public Service Evolution in the 15 Post-Soviet Countries: Diversity in Transformation" by Palgrave Macmillan!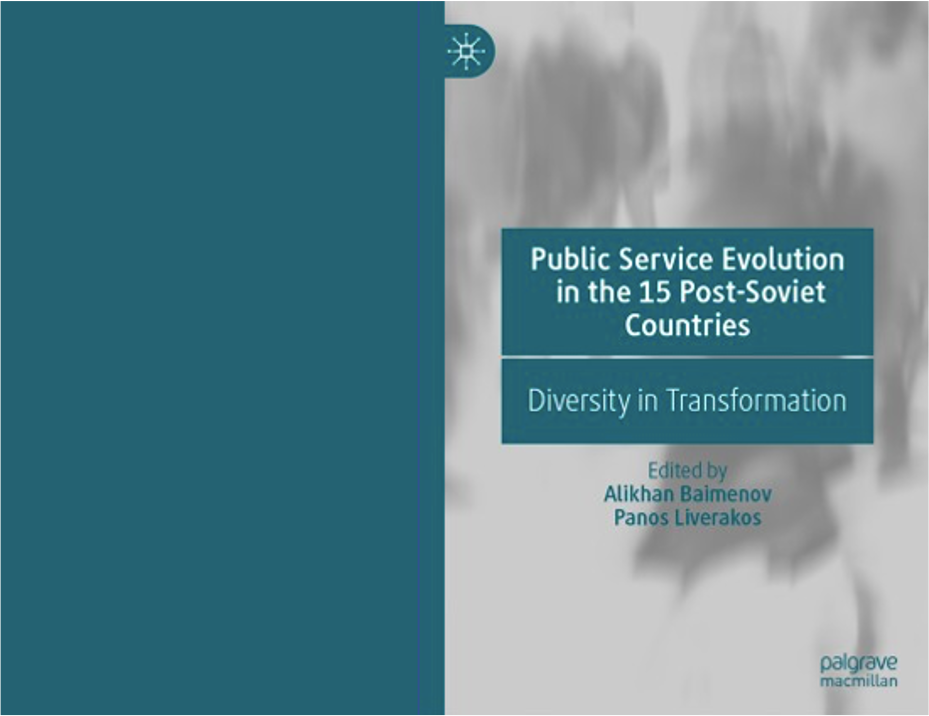 This is the first full-scale in-depth study of the transformation of public administration in all fifteen countries, which also includes a comparative analysis of public administration reforms and development indicators. The book is the result of a two-year collaboration of 25 scholars and practitioners from 15 countries with direct experience in public administration and civil service reforms. The book was published under the edition of the Chairman of the Steering Committee of the Astana Civil Service Hub Alikhan Baimenov and international expert in the field of knowledge management Panos Liverakos.
The book was reviewed by the patriarch of the science of public administration, who stood at the origins of a number of reforms in the United States, Professor Chester Newland, former Minister of Human Resources of the Republic of Korea, Professor Pan Sook Kim and former head of the International Center for Public Administration in Singapore, renowned expert Max Everest-Phillips, who noted the uniqueness of this publication.
In his review of the book, professor Newland noted that "This is the first professional study of the 30 transformative years of each and all of the 15 former Soviet Republics. ... The book deepens knowledge and advances vital understanding of these issues, making it an essential reading."
The foreword to the book was written by the Assistant Secretary-General of the UN, Director of the UNDP Regional Bureau for Europe and the CIS Mirjana Spoljaric Egger.
The almost 600-page work consists of 16 chapters, 15 chapters of which examine the trajectory of the transformation of public administration and civil service in each country, and give a comparative overview of the reforms.
In general, the book is intended to fill a gap in the science of public administration associated with the lack of research on the development of administrative systems in the post-Soviet space. It is currently available electronically here, and can be ordered in hard copy from both Amazon and Palgrave Macmillan.
On behalf of the Astana Civil Service Hub and the Chairman of its Steering Committee Alikhan Baimenov, we congratulate all co-authors: Manvel Badalyan (Armenia), Bahram Khalilov, Afag Huseyn (Azerbaijan), Henadzi Palchyk, Valery Baradzenia, and Natallia Bandarenka (Belarus), Tiina Randma-Liiv, Cerlin Pesti, and Kulli Sarapuu (Estonia), Catherine Kardava (Georgia), Maxut Uteshev, and Gulimzhan Suleimenova (Kazakhstan), Almaz Nasyrov (Kyrgyzstan), Iveta Reinholde (Latvia), Vitalis Nakrosis (Lithuania), Adrian Ermurachi, Mihai Furnica ( Moldova), Igor N. Bartsits (Russia), Dzhuma M. Davlatov, Zaynidin M. Mukhtorov, and Fariza Ergasheva-Mamadievna (Tajikistan), Akja Tadzievna Nurberdiyeva, Murad O. Khaitov (Turkmenistan), Kostiantyn Vashchenko (Ukraine), and Aziza Umarova (Uzbekistan), as well as the co-editor Panos Livarakos with this significant and unique achievement and look forward to further cooperation.