Cooperation of countries of the region is expanding within the framework of Astana hub
Bilateral meetings of Alikhan Baimenov, the Chairmanof the Steering Committee of Astana Civil Service Hubwith representatives of the Hub member countries and international experts were held as part of the Astana Economic Forum (AEF-2019).
The issues of conducting international seminars and trainings for civil servants on relevant topics of public administration, including assessment of effectiveness of state bodies and civil servants were raised in the course of the meeting with Catherine Kardava, Director of the Civil Service Bureau of Georgia, Member of the Steering Committee of the Astana Civil Service Hub, and Panos Liverakos, the Member of the Advisory Board. Also, there was discussed the current stage of the joint research project, the creation of a book on civil service reforms in post-Soviet countries.
Alikhan Baimenov and Almazbek Akmataliev, the Rector of the Academy of Public Administration under the President of the Kyrgyz Republic, exchanged views on global and regional trends in the field of public administration. The parties also considered the possibilities of developing short-term training programs, the exchange of academic materials, research results and other publications. Almazbek Akmataliev announced the decision of the Academy to assign the title of Honorary Professor to Alikhan Baimenov and awarded the certificate.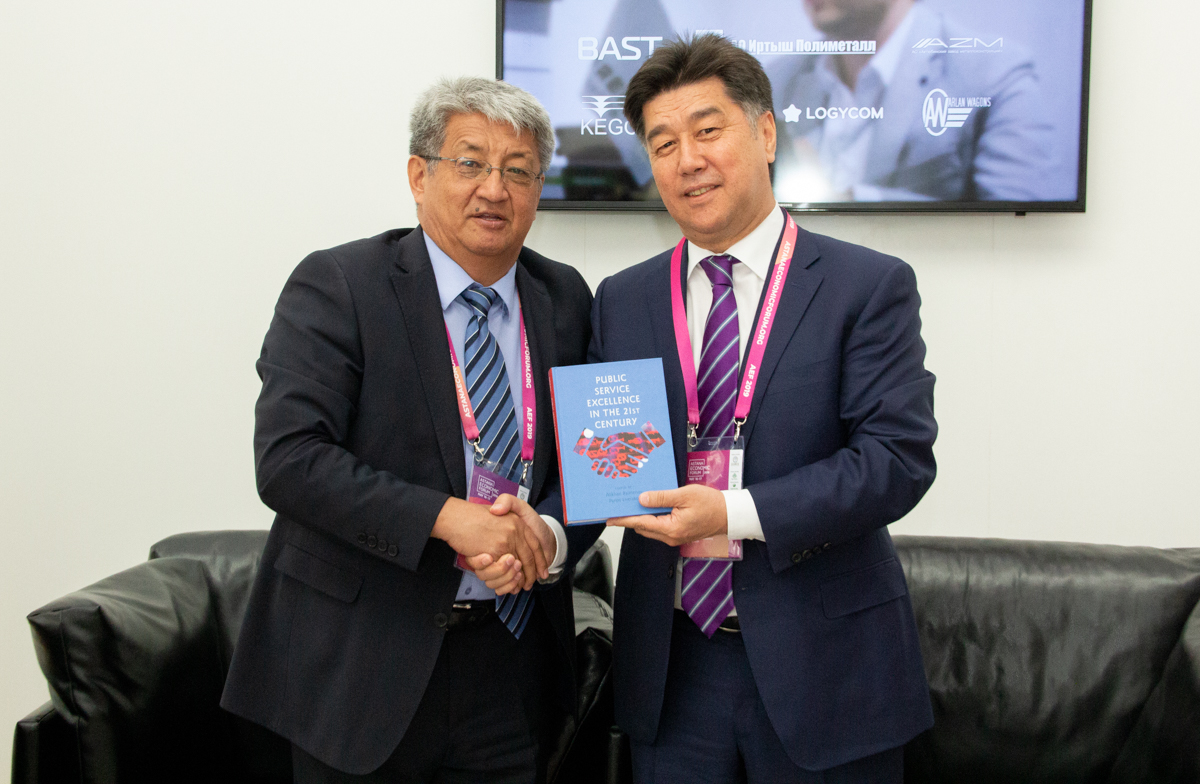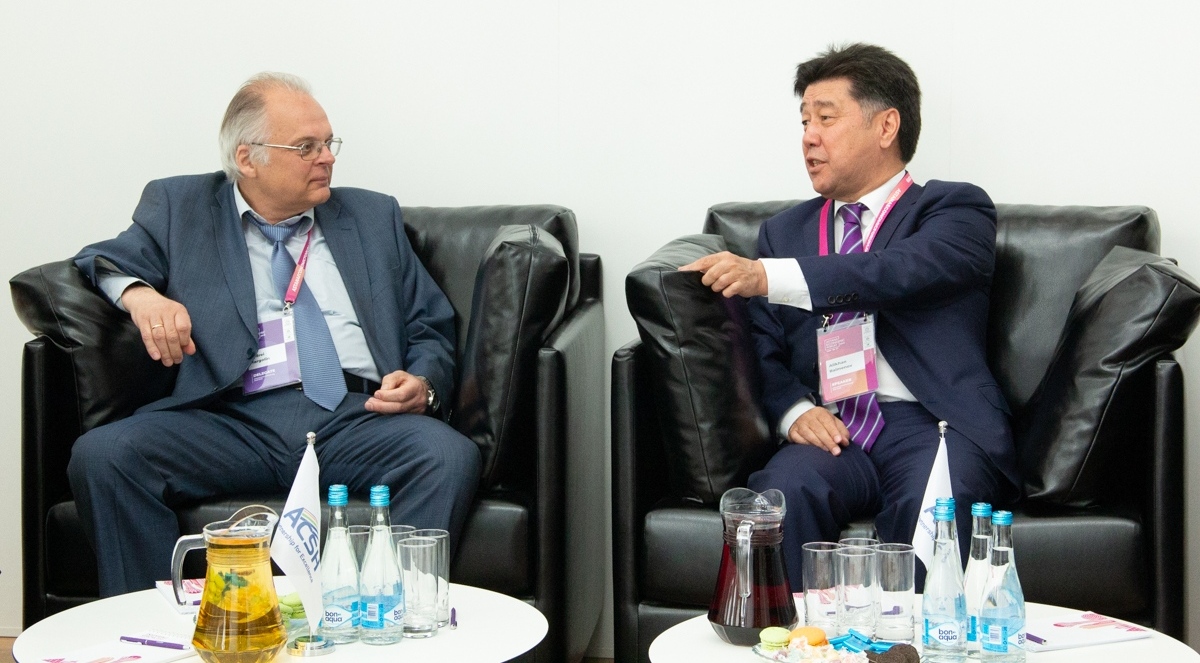 In his speech, Andrey Margolin, the Vice-Rector of the Russian Presidential Academy of National Economy and Public Administration (RANEPA) addressed the issues of enhancing the collaborative work and holding events in the framework of partnership for sustainable development.
The topic of improving the system of civil servants' motivation and evaluation was discussed during the meeting of Alikhan Baimenov with James L. Perry, the Distinguished Professor Emeritus of the Paul H. O' Neil School of Public and Environmental Affairs of the Indiana University Bloomington (USA).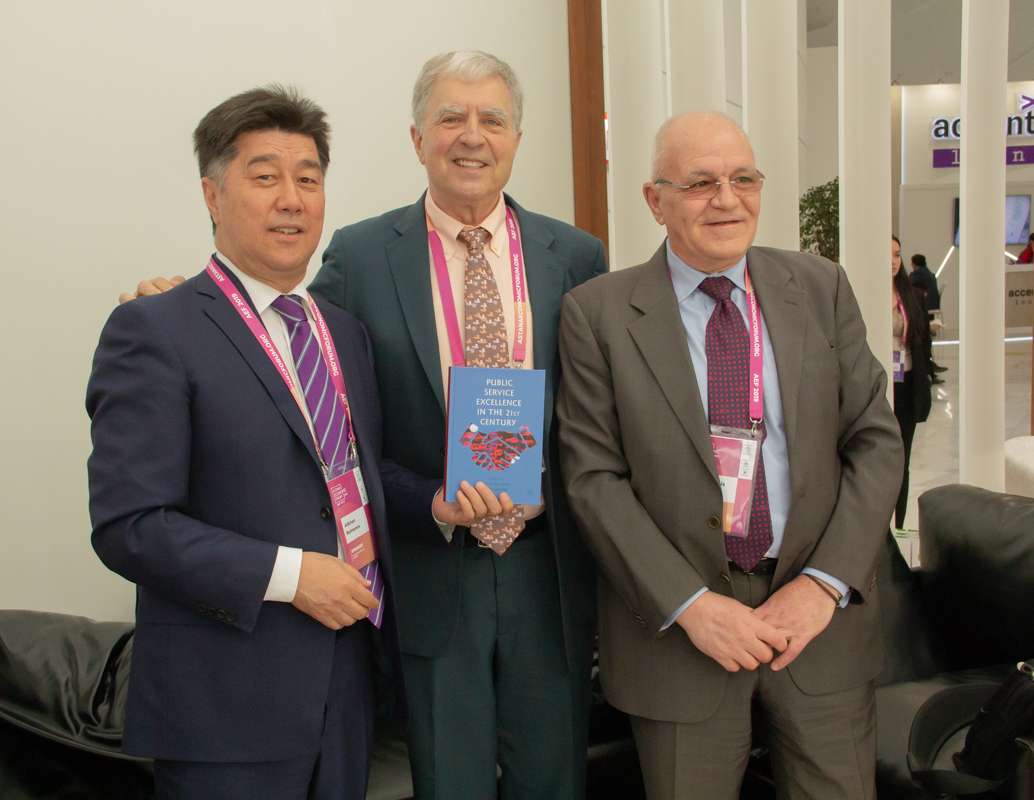 Participants of meetings highly appreciated the activities of the Hub as an international platform for the continuous exchange of knowledge and experience in the field of civil service and expressed their interest in continuing and expanding cooperation.