Hub signed Memorandum of Understanding with KazAID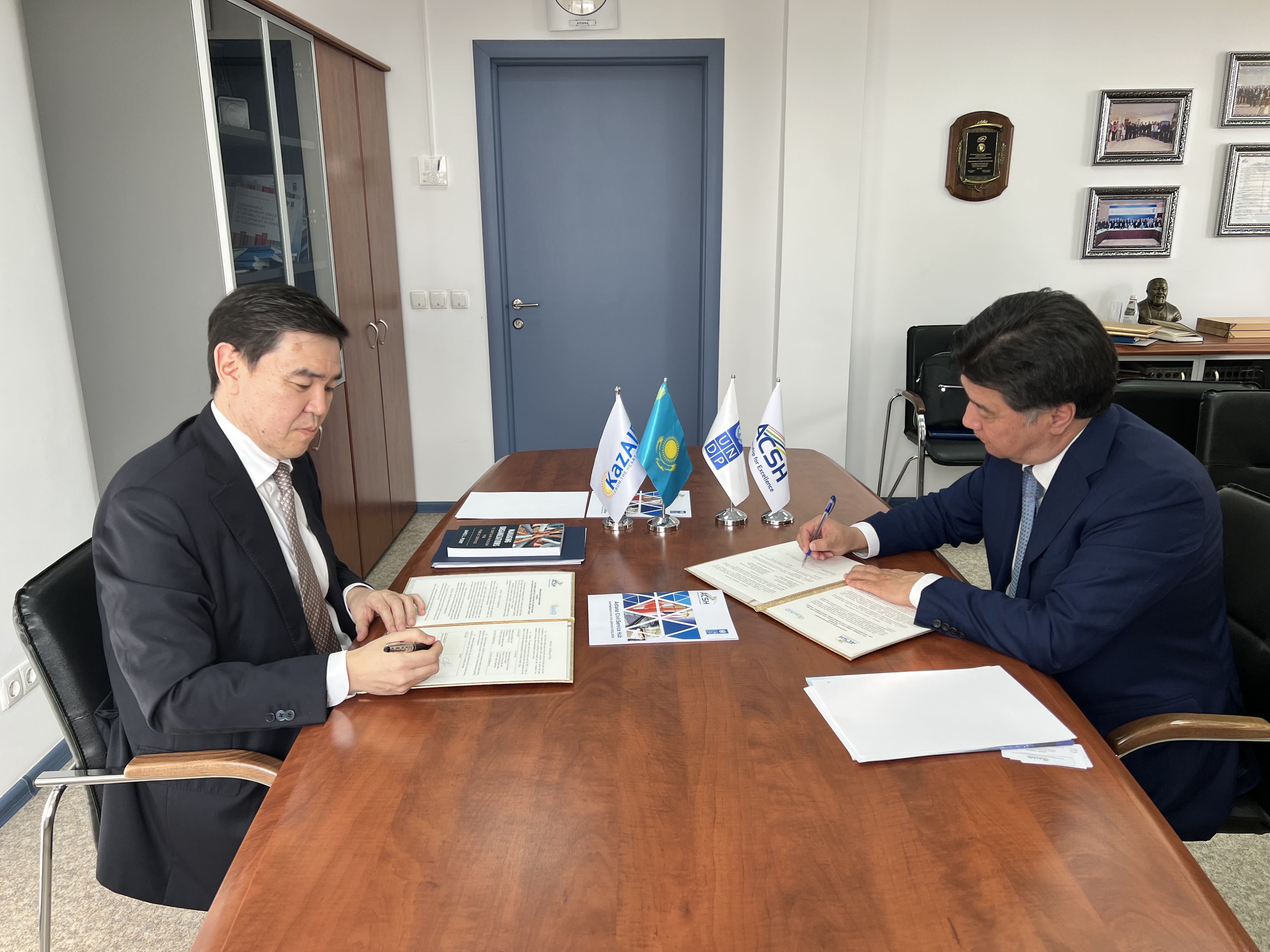 On 16 March 2023, Chairman of the Steering Committee of the Astana Civil Service Hub Mr. Alikhan Baimenov met with Chairman of the Kazakhstan Agency for International Development "KazAID" Mr. Arken Arystanov.
During the meeting, a Memorandum of Understanding was signed between two organisations, under which it was agreed to strengthen cooperation through the exchange of experience and knowledge in the field of public administration and digitalization, organisation of joint activities, exchanging information and knowledge products, including the dissemination of experience of Kazakhstan.
During the meeting, also the parties informed each other about recent activities and noted the importance of cooperation for the further development of the countries of the region.
Reference Information:
In accordance with the Law of the Republic of Kazakhstan "On Official Development Assistance", on December 15, 2020, by the decision of the Government of the Republic of Kazakhstan, the Kazakhstan Agency for International Development "KazAID" was established. Detailed information about the KazAID's activities is available on their Facebook page: https://www.facebook.com/kazaid.kz