International e-conference on "Practices of One-Stop-Shop: Lessons for Timor-Leste"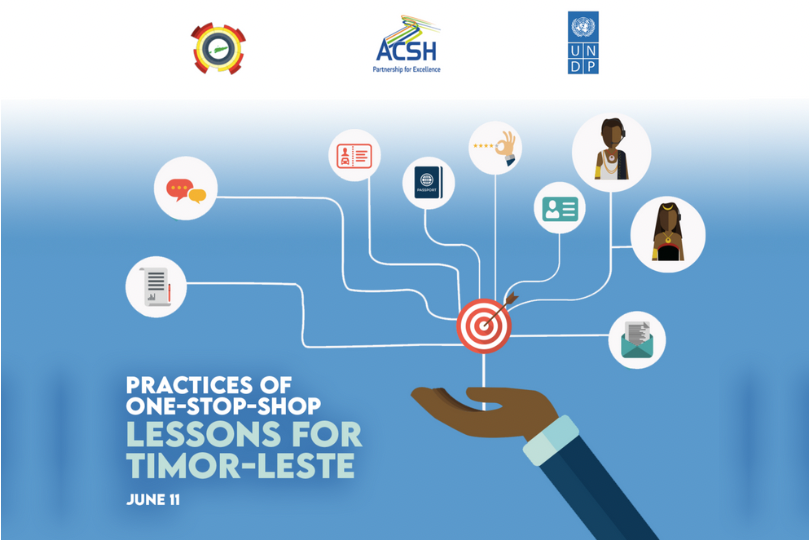 On June 11, 2021, at 11AM (Nur-Sultan time), an online conference will be held on "Practices of One-Stop-Shop: Lessons for Timor-Leste", organized by the UNDP in Timor-Leste in cooperation with Astana Civil Service Hub (ACSH).
Currently, the Government of Timor-Leste is working on improving public services at the municipal level through introduction "One-Stop-Shop" (OSS), therefore, the purpose of the event is to assist the Government in this direction.
During the conference, participants will have an opportunity to learn various models of public service delivery based on OSS, exchange experience and knowledge in this area, as well as discuss issues and prospects for the development of public services.
The event will also focus on possibilities and challenges of introducing OSS at the municipal level, ensuring legal and institutional framework, inclusion issues, humanization and interaction of government agencies at different levels, integration of services (backend and frontend), implementation modality and financing.
The event will feature speakers from Bangladesh, Brazil, Vietnam, Kazakhstan, Malaysia and Estonia. The target audience of the event are high-ranking officials of government agencies, municipal bodies of Timor-Leste, as well as practitioners and experts from international organizations.
The e-conference will be held via ZOOM platform. Its agenda can be found here.