Round table on "The Regional Hub of Civil Service: research results and presentations"
The event took place on 20 December in the Smart Center of A.Baitursynov Kostanay State University, where representatives of state bodies, universities, personnel services of local executive bodies of the region took part.
The role of the Regional Hub in this field is priceless. Indeed, the main mission of the Hub includes the strengthening of cooperation, experience of continuous exchange of best practices and analysis of ongoing reforms of civil service in the countries of the region, as well as the search for common effective solutions.
The event became a unique platform where the studies conducted by the Hub and international organizations were discussed. Participants of the round table presented such studies as "Comparing the Motivation of Public Servants in Kazakhstan and Pakistan", "Global and Regional Trends in Civil Service Development", "Motivation of Public Servants in Kazakhstan".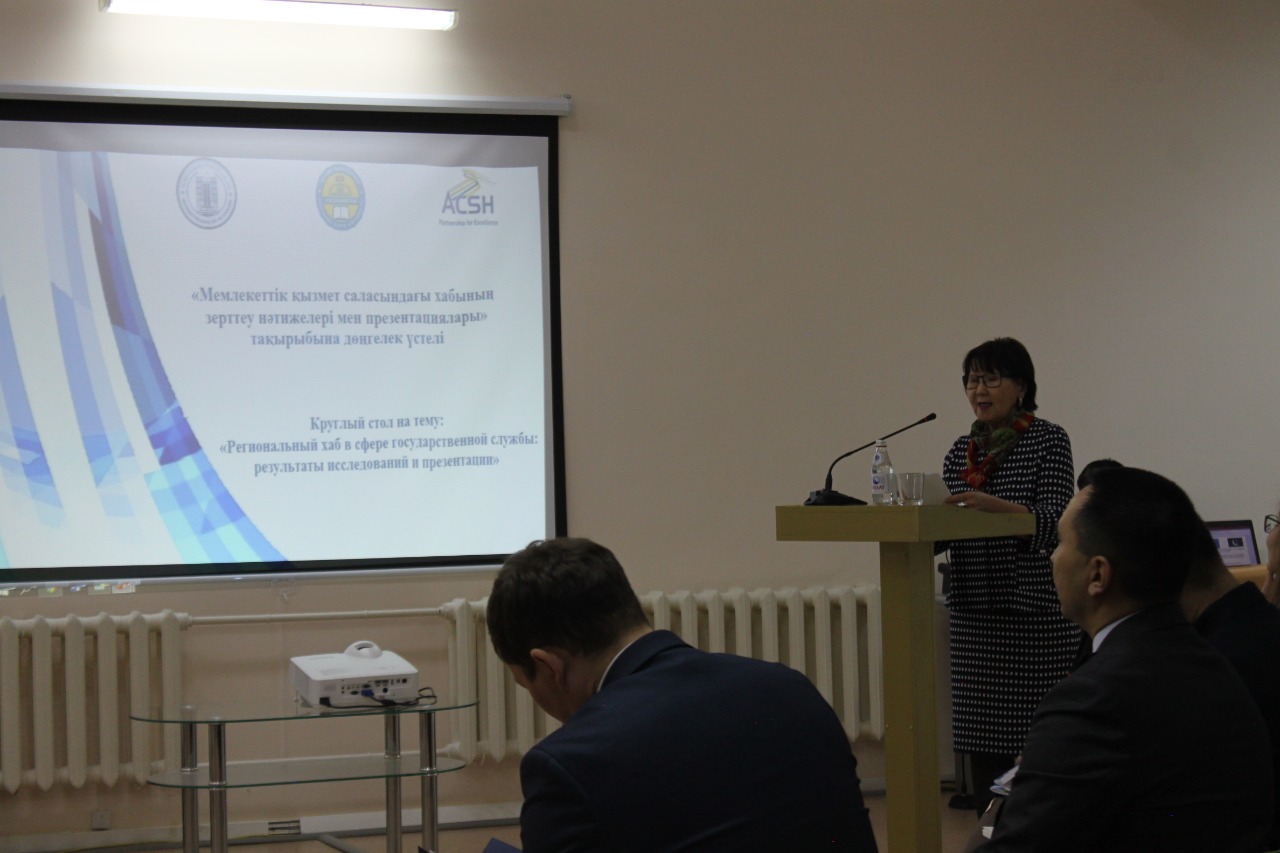 "These studies provide an opportunity to compare the human resources management system being formed in Kazakhstan with the one in the OECD countries, and also provide additional information on the methods, strategies, approaches, technologies and experience of other OECD countries", said Aliya Ospanova, Head of the Department of Civil Service Affairs of the region, during her speech to participants of the event.
Professor at the Branch of the Academy of Public Administration Natalya Smirnova spoke about global trends in the civil service development. Study on "Comparing the Motivation of Public Servants in Kazakhstan and Pakistan" was presented by Gulnar Seitova, Ph.D. in Economics at A.Baitursynov Kostanay State University.
The round table became a unique presentation platform where participants were able to discuss all the works of the Hub. As a result of the event, the participants made a number of recommendations to research and scientific organizations, as well as personnel services of state bodies: to pay attention to the practical significance of research results with regard to the employment rate in the public service in OECD countries; as part of the organization of work on personnel management, take into account and apply the best achievements of the OECD countries, which are presented in the review.
Read more on http://qagro.kz/2019/12/23/v-kostanae-prezentovali-issledovaniya-regionalnogo-haba-v-sfere-gosudarstvennoj-sluzhby/