Official launching of the book: Public Service Evolution in Post-Soviet countries: Diversity in the New Reality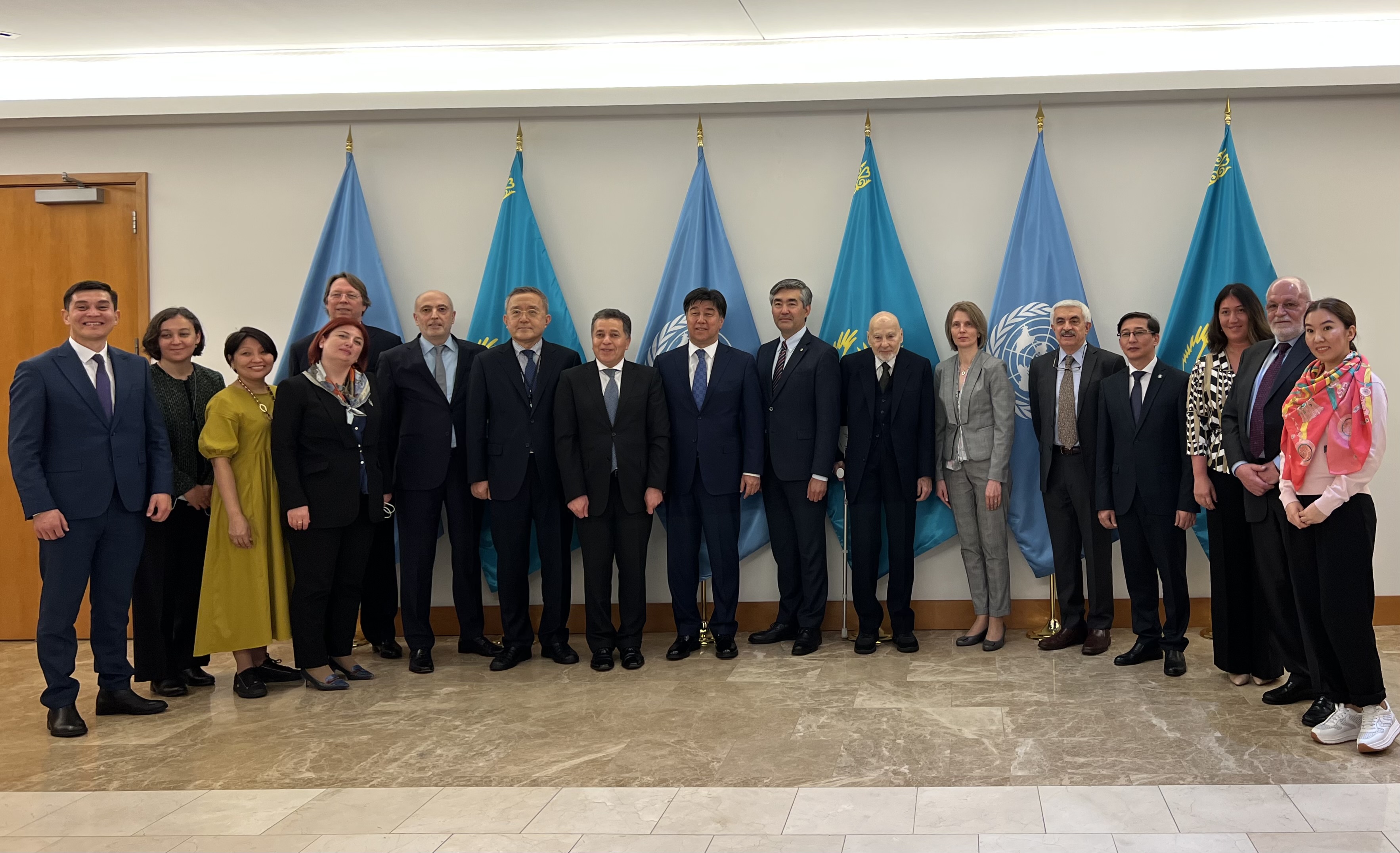 On 24 March 2022, the Astana Civil Service Hub (ACSH) held an official launching of the book "Public Service Evolution in Post-Soviet countries: Diversity in the New Reality" co-edited by Mr. Alikhan Baimenov Chair of the ACSH Steering Committee, a collective work of 25 authors from all 15 post-Soviet countries in New York, USA.
The book is the result of a two-year collaborative hard work, and it consists of sixteen chapters that provide an understanding of the depth of change that has taken place in the course of a generation across the fifteen post-Soviet countries.
Opening the presentation Mr. Iliyassov Magzhan, Permanent Representative of the Permanent Mission of the Republic of Kazakhstan to the UN stated that book is the most profound work of a transformation evolution of a public service.
Under-Secretary-General, Chairman of the UN International Civil Service Commission Mr. Larbi Djacta highly assessed the book while expressing intention to continue the partnership with the ACSH.
The high appraisal given by world-renowned experts who endorsed the book, the former Minister of Human Resources of the Republic of Korea, Professor Pan Suk Kim marked remarkable achievements of the ASCH, Director of the Division for Public Institutions and Digital Governance, UN DESA, Mr. Juwang Zhu noted the uniqueness of the book.
The event was further continued by the open discussions, during which distinguished Professor Emeritus and Member of the National Academy of Public Administration Dr. Chester A. Newland, Adjunct Professor of Public Administration, John Jay College, City University of New York Dr. Demetrios Argyriades shared their reflections and views on the public service development and highly appreciated valuable lessons from the cumulative experience of the post-Soviet republics on public administration and civil service transformation for academics and practitioners.
On the main part of the presentation the contributors to this book representatives from Azerbaijan, Georgia, Kazakhstan, Kyrgyzstan, and Latvia present their countries' experiences and perspectives on public administration transformation in post-Soviet countries and provide their recommendations on improving the capacity and efficiency of public administration.

The book is available via: https://link.springer.com/book/10.1007/978-981-16-2462-9.