Online Conference "Current Civil Service Reforms: Challenges and Prospects"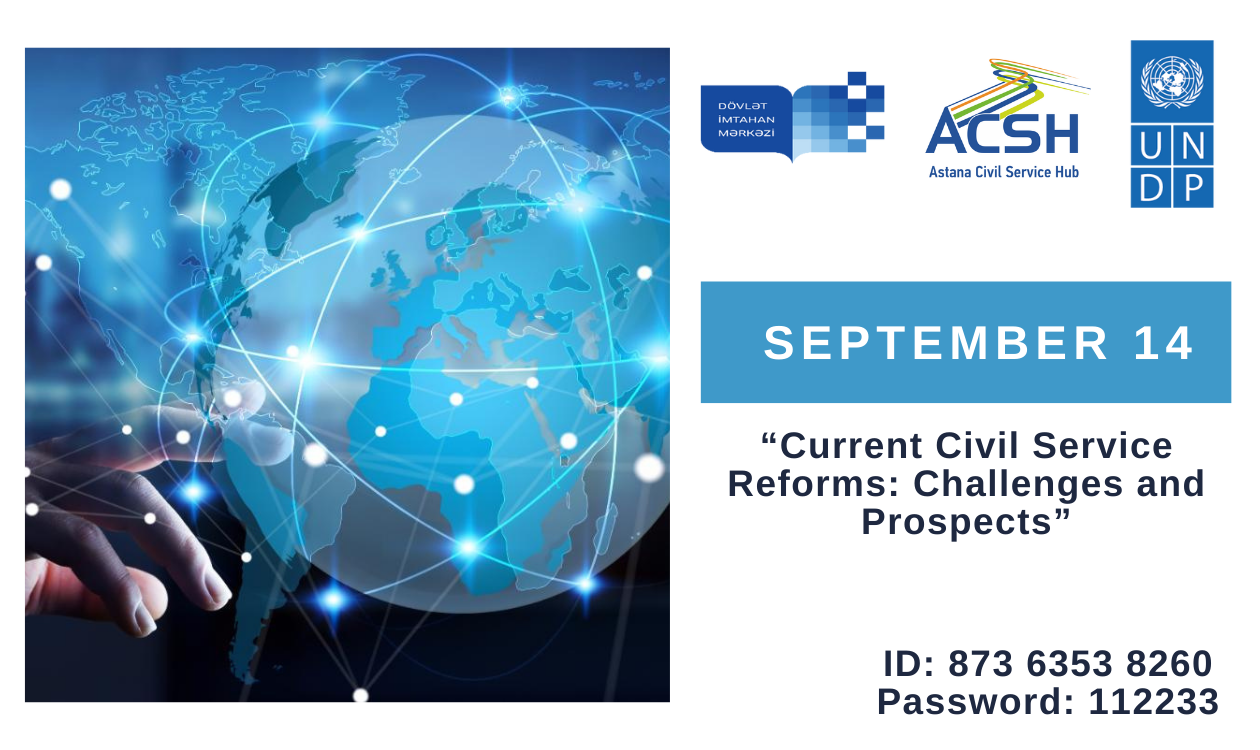 Conference dedicated to discussing the current reforms of the civil service, its challenges and prospects, will be held online on September 14, 2021 at 16:00 (Nur-Sultan time).
The invited speakers are the first heads of the authorized bodies in the field of civil service and recognized experts from the ACSH participating countries.
Speakers will make presentaions about trends in the development of civil service, including challenges, lessons learned and will share best practices in the field.
Civil servants of the ACSH participating countries and beyond, experts, academics, phd students, undergraduates and all interested persons are invited to participate in this Conference.
The main expected outcomes of the conference are the exchange of experiences, best practices and lessons learned in the implementation of civil service reforms; identification of the most pressing challenges and search for optimal solutions, taking into account limited opportunities; identifying key areas that could be the focus of future reforms.
The organisers of the event: the Astana Civil Service Hub and the State Examination Center of the Republic of Azerbaijan. Concept note and agenda of the Conference are available at the following link.
The official languages of the Conference are English, Russian, Kazakh and Azerbaijani. During the event there will be simultaneous translation provided.
Date: 14 September 2021
Time: 4 PM Nur-Sultan time
Link for connection to the event: https://undp.zoom.us/j/87363538260?pwd=U0F2bkNycUtZWEJWeFVSK3hhZSswdz09
Meeting ID: 873 6353 8260 Password: 112233