Online Conference "Human Resource Management in Civil Service amid COVID-19: Best Practices and Solutions"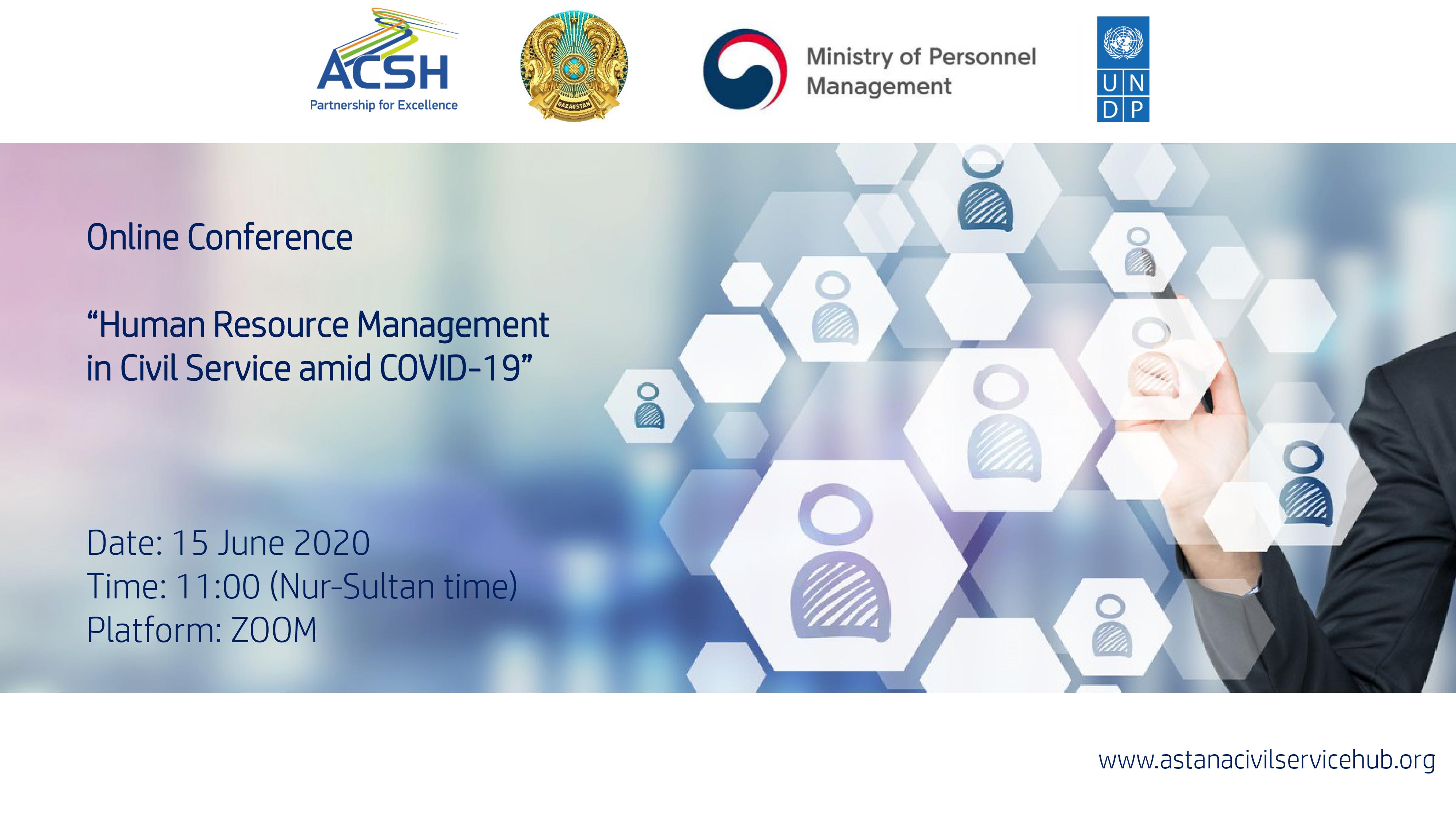 Consistent with its mission and with overall purpose to contribute to a global exchange of experiences, knowledge and best practices in applying innovations and finding best fit solutions aimed at improving the effectiveness of responses in the governance, civil service and public service delivery areas in the context of COVID 19, the Astana Civil Service Hub in partnership with the Ministry of Personnel Management of the Republic of Korea and the Agency of the Republic of Kazakhstan for Civil Service Affairs organized an online conference on "HUMAN RESOURCE MANAGEMENT IN CIVIL SERVICE AMID COVID-19: BEST PRACTICES AND SOLUTIONS".
This online webinar was focused on a discussion of the latest developments, emerging challenges, as well as rapid solutions in Human Resource Management in Civil Service during COVID-19 induced crisis, including:
sharing expertise, achievements and lessons learnt;
look at progressive, effective and innovative tools in HRM;
contribute to a global exchange of practical experiences and knowledge;
and enhance further ways of cooperation and partnership, including peer to peer learning schemes.
Representatives of specialized agencies of ACSH participating countries, professional organizations and associations, academies, universities and institutes, as well as international organizations took part in the event.