Policy Challenge 2022 was held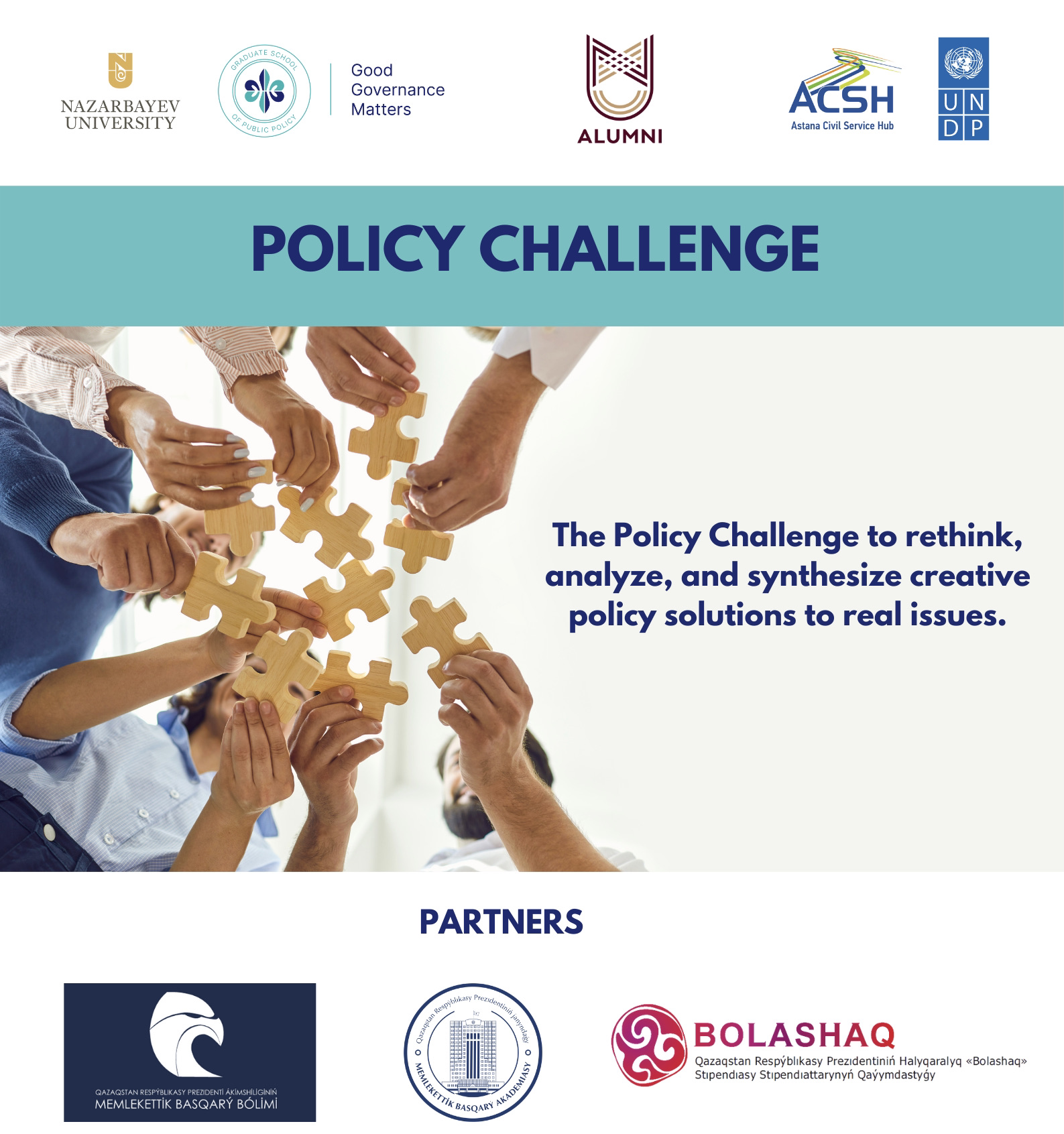 On May 14, 2022, Nazarbayev University hosted a Policy Challenge 2022 contest among students and graduates of the NU Graduate School of Public Policy (NU GSPP), the Academy of Public Administration under the President of the Republic of Kazakhstan, KAZGUU and the Bolashak Association.
The event was initiated by the NU GSPP Alumni Chapter. The Astana Civil Service Hub, following its mission and aiming to contribute to capacity building efforts, took part in the organization of the event.
During the Policy Challenge, the teams studied the document on the Concept for the Development of Public Administration until 2030 and the Action Plan for its implementation. In the final, 6 teams presented an analysis to achieve the set goals and prepared proposals for improving the process of implementing the Concept. According to the results, the team VIVENDI (comprising NU GSPP & KAZGUU students) won.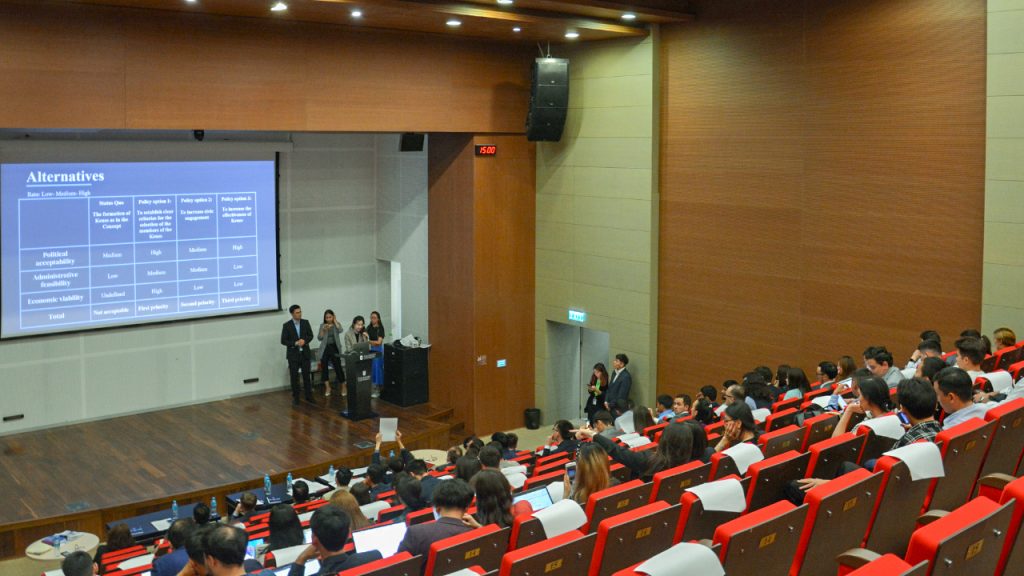 Maxut Uteshev, Astana Civil Service Hub Technical Advisor participated as the member of the panel of judges. He noted that the research in the field of public policy and public administration was given insufficient attention, but in recent years, interest in scientific approaches has increased. As the evidence of the increasing interest Mr. Uteshev mentioned the development of the Concept for the Development of Public Administration.
It is expected that the results of the analysis of the winning team will be published in the International Journal of Civil Service Reform and Practice of the Astana Civil Service Hub. Also, the winners will be invited to internship programs at the governmental agencies of the Republic of Kazakhstan and the Office for Monitoring the Implementation of National Projects.
This Policy Challenge 2022 has proven to be a promising platform for attracting youth to the process of managerial decision-making. The contest is expected to be held on an annual basis.