Envoy of the UN Secretary-General and ACSH strengthen South-South cooperation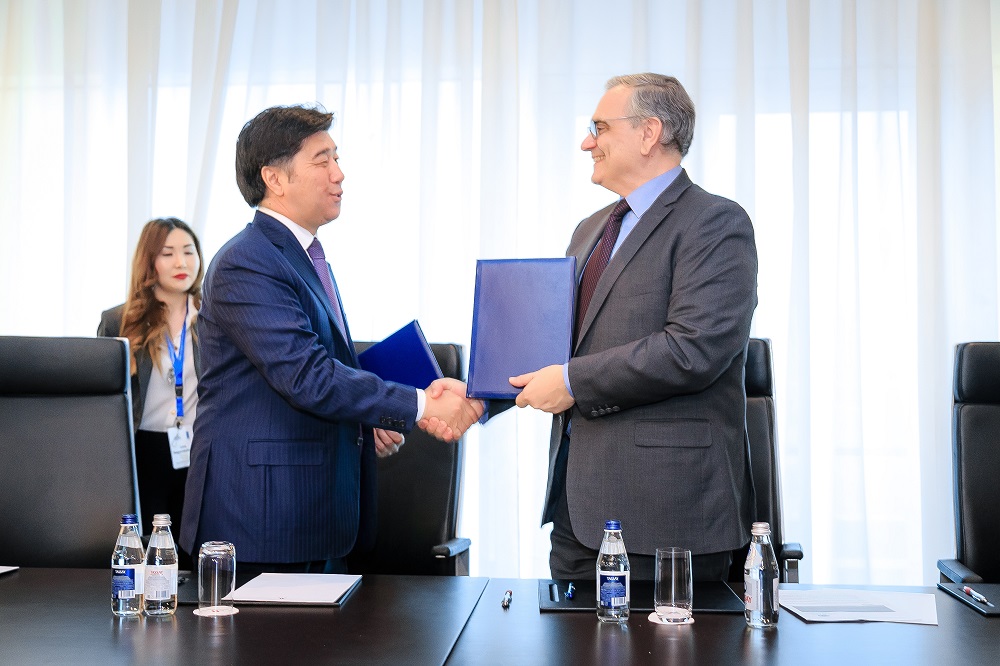 Chairman of the Steering Committee of the Astana Civil Service Hub Mr. Alikhan Baimenov and the Envoy of the UN Secretary-General, Director of the United Nations Office for South-South Cooperation (UNOSSC) Mr. Jorge Chediek signed an exchange letter on strengthen cooperation.
The document focuses on expanding cooperation with the South-South Network for Public Service Innovation (SSN4PSI), where Mr. Chediek is also holding the position of the Chairman of the Advisory Board of the SSN4PSI.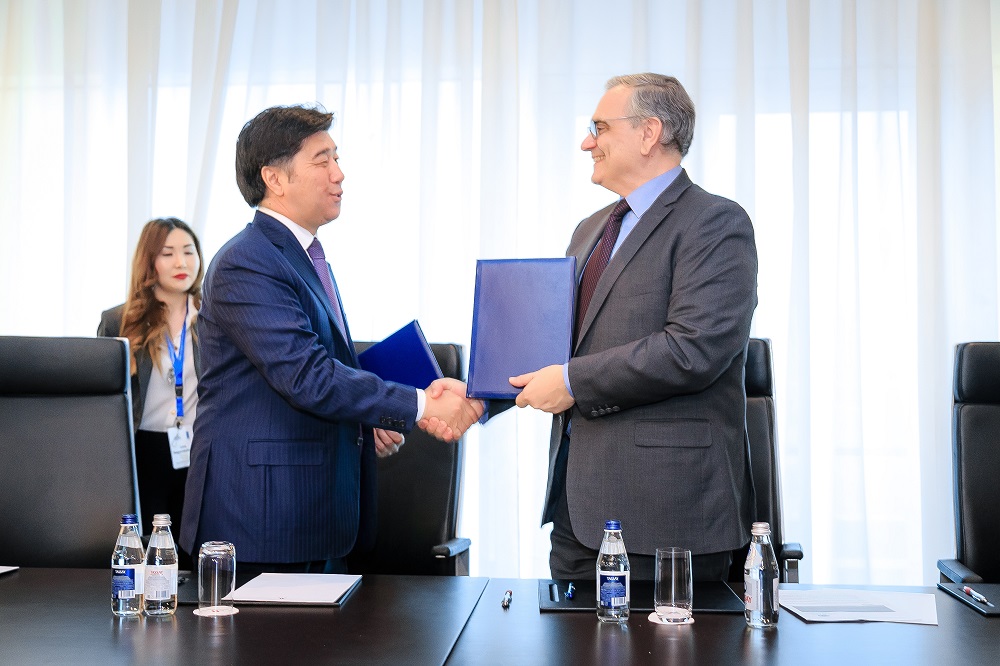 (on photo Mr. Alikhan Baimenov, Chairman of the Steering Committee of the ACSH and Mr. Jorge Chediek, Envoy of the UN Secretary-General on South-South Cooperation, ACSH Annual Conference, 12 April 2017)
It should be noted that in 2014 the ACSH was recognized by a special UN award for its contribution to the development of regional and global South-South cooperation.
Sharing common interests and goals in advancing the Agenda 2030 for sustainable development through regional and global partnerships, the two organizations have outlined a joint plan to strengthen South-South cooperation on innovation in public service delivery.
Within the framework of the cooperation, it is planned to organize a number of capacity building and peer to peer learing events, as well as matchmaking events. Matchmaking events between the participating countries and partners of both organizations will allow the governments of the countries to effectively adopt knowledge and successful best practices in public administration directly from the source country, bringing the receiving country and the source country to each other for their close interaction.
For reference:
Currently, the geographic scope of the ACSH extends from North America to ASEAN countries, comprising 42 participating countries and also cooperating with more than 70 institutional partners. UNOSSC is one of the key partners of the ACSH along with UNDP, EU, OECD and the World Bank, whereas South-South cooperation remains one of the priority areas of the ACSH international partnership.
South-South cooperation, as an important element of international cooperation for development, offers real opportunities for developing countries and countries with transition economies to achieve, through individual and collective efforts, sustained economic growth and the Sustainable Development Goals (SDGs).*
Launched by the Government of Bangladesh and UNOSSC in November 2017, the SSN4PSI serves as a global collaboration platform where governments, private sector organizations, experts and academics can share knowledge on the use of innovation in public service delivery.
---
[*]https://www.un.org/ru/observances/south-south-cooperation-day