Seminar II on "POLICY MAKING FOR DEVELOPMENT OF INNOVATION AND DIGITALISATION" in the framework of a regional project with the Government of the Republic of Korea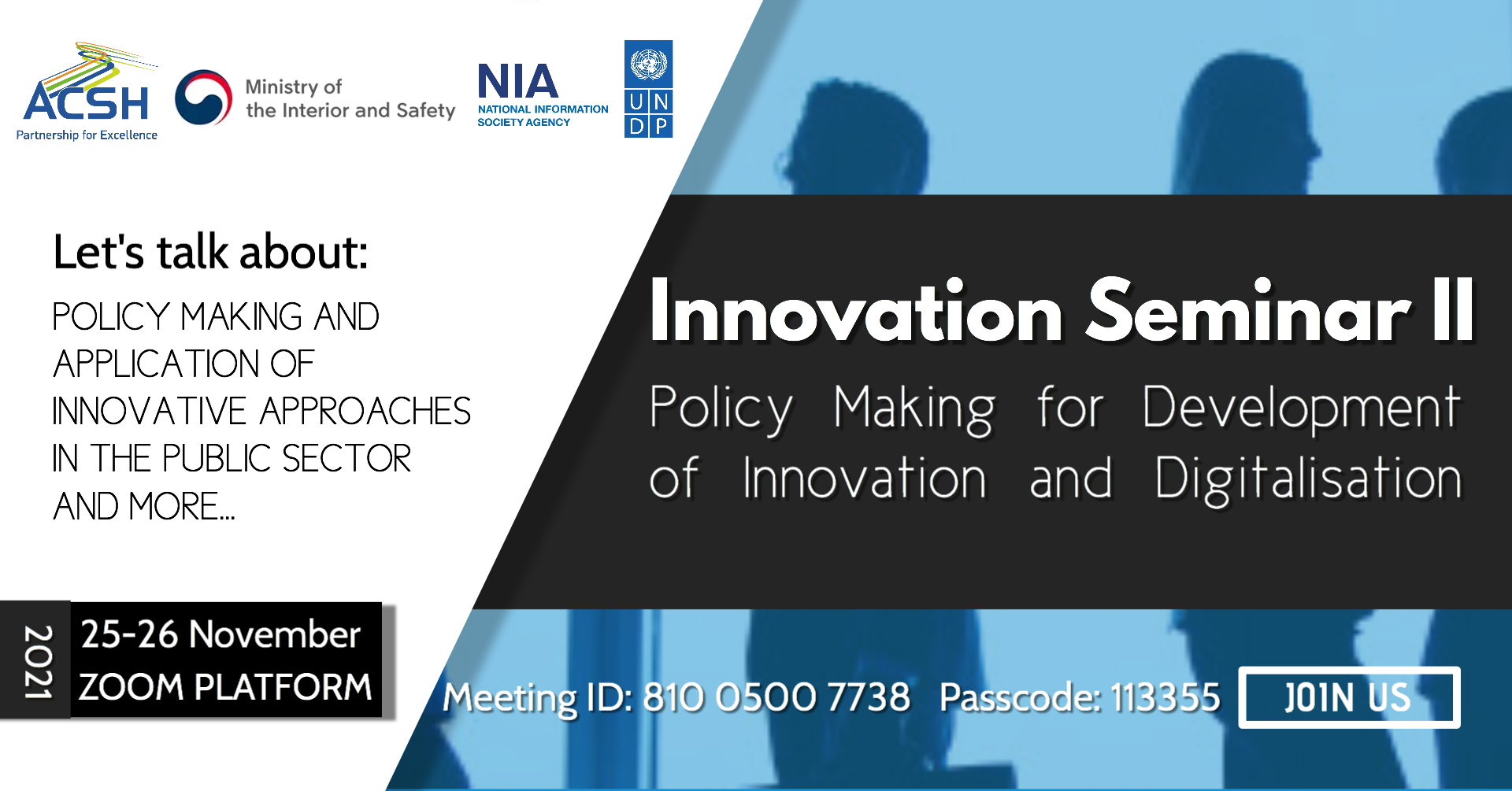 On November 25-26, an online seminar will be held on "Policy Making for the Development of Innovation and Digitalization", organized by the Astana Civil Service Hub in cooperation with the Ministry of Interior and Safety (MOIS) and the National Information Society Agency (NIA) of the Republic of Korea. The seminar is the second in a series of events, organized under a joint regional project.
On the first day of the seminar, leading practitioners from Korea and Finland, as well as international experts from the World Bank and OECD, will share their knowledge and solutions on policy making and application of innovative approaches to accelerate innovations in the public sector and digitalize public service delivery. On the second day of the event, representatives of government agencies from the countries of Central Asia (Kazakhstan, Kyrgyzstan, Tajikistan and Uzbekistan) and the Caucasus (Azerbaijan, Armenia, Georgia) will share their experience and challenges in optimization of business processes and transition to digital, proactive public services, as well as in improving the processes of the legal framework, strategy and policy for digital government.
The seminar will allow participants to discuss issues and get feedback from leading experts in these areas, as well as discuss prospects for collaboration.

The event will be held on the Zoom platform, the programme can be found here. The working languages of the event: English and Russian, simultaneous translation will be organized.
25-26 November 2021
Connection link
Meeting ID:
810 0500 7738
Password:
113355