Tashkent Conference to Provide Impetus to Cooperation between Astana Hub and Uzbekistan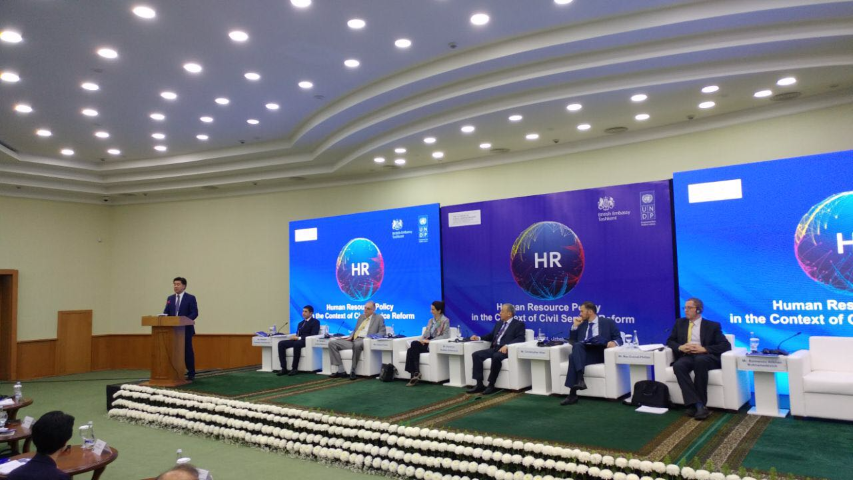 Chairman of the Steering Committee of the Astana Hub Alikhan Baimenov presented global trends in civil service development at the international conference "State Personnel Policy in the context of reforming civil service" in Tashkent.
The conference was attended by the representatives of the Cabinet of Ministers, Ministries, and other state bodies of Uzbekistan, international organizations, and public administration experts. The Conference was organized by the Academy of Public Administration under the President of Uzbekistan and UNDP Uzbekistan.
Thus, Alikhan Baimenov emphasized the following current trends in civil service development: "- absence of the distinct career-based and position-based civil service systems in practice, their continuous convergence and mutual influence; - increased focus on the quality of management within public organizations, which also implies the creation of the environment, culture and system of values, allowing for the maximum realization of civil servants' potential; - the shift towards the "service-oriented" state, which considers the quality of public service delivery as an important criterion of assessing the performance of public organizations; - application of innovations and new information and communication technology to create new opportunities to increase the effectiveness of public service delivery and state apparatus" and others.
Chairman Baimenov also underlined, that the Astana Hub, being an international cooperation platform, is led by the demand-driven agenda, formed by its participating countries and the conference may provide an impetus to cooperation between the Regional Hub and Uzbekistan authorized bodies in civil service.
During the conference, Alikhan Baimenov also had meetings with Rector of the Academy of Public Administration under the President of Uzbekistan Rustam Kosimov and representatives of UNDP Uzbekistan to share the views on civil service development in the region and discuss future cooperation initiatives with the Astana Hub.