The ACSH strengthens cooperation with the Kyrgyz Republic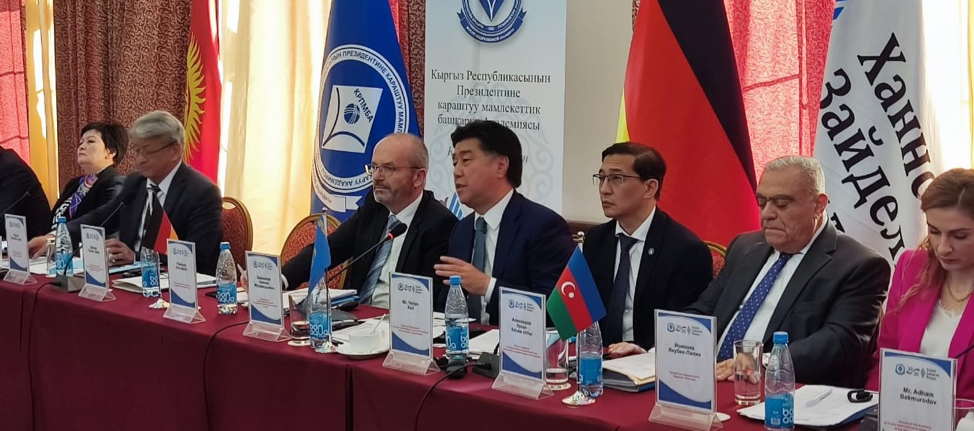 On November 1, 2022, in Bishkek, the Kyrgyz Republic, Alikhan Baimenov, Chairman of the Steering Committee of the Astana Civil Service Hub (hereinafter - ACSH), took part in the international scientific and practical conference "Governance in the Digital Age: Realities and Challenges", organized by the Academy of Public Administration under the President of the Kyrgyz Republic named after Zh. Abrakhmanov (hereinafter - Academy) together with the Hanns Seidel Foundation.
At the conference, Mr. Baimenov made a report on the topic "New Reality and Efficiency of Public Administration", in which he noted that "VUCA or BANI era, supplemented by the COVID-19 pandemic and geopolitical tensions, place increased demands on the quality of public administration. Under these conditions, governments need to remain committed to strategic priorities related to long-term challenges, while seeking short- and medium-term responses to current global, regional and local crises. Long-term interests also predetermine that the cornerstones of effective public administration such as transparency, accountability, elasticity and flexibility are not left in the shadow. Further, he dwelled on some factors for improving the efficiency of public administration, and also spoke about the role of the ACSH.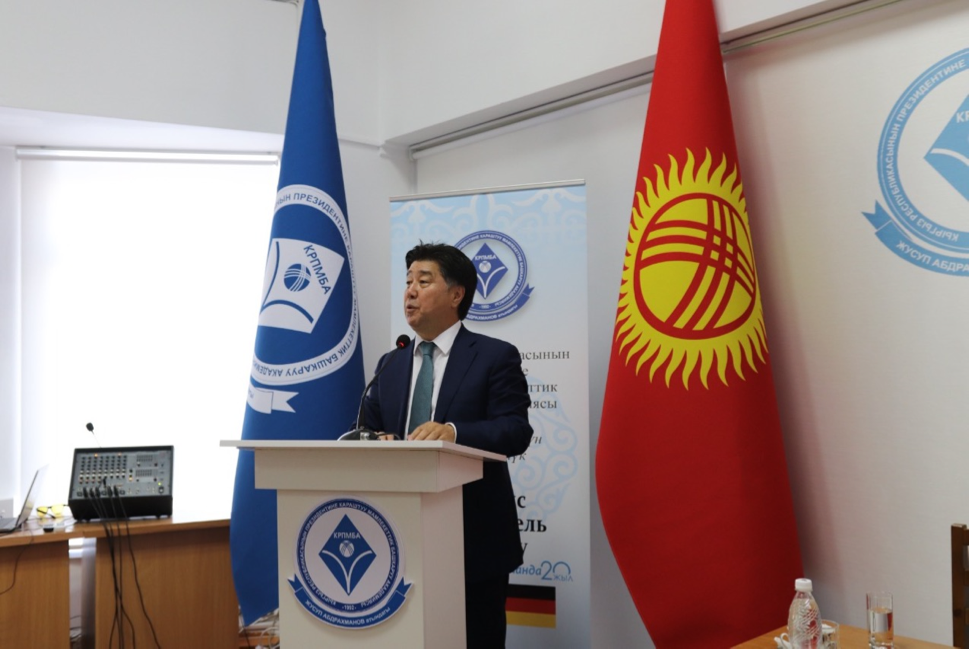 During his visit to Bishkek, Mr. Baimenov gave a guest lecture for students of the Academy on the topic "On Strategies, Management and Leadership in Public Administration". He spoke about strategies, approaches to its development, the importance of management for the effective implementation of a strategy, emphasizing the role of leadership, based on respect for work, time, dignity, rights and freedoms. The 4C principle - "Listen, Hear, Empathize and Create", which will help future managers in their work, was also presented during the lecture.
"If the ability of the state apparatus to hear depends on its qualifications, then the desire to listen, that is, the elasticity and susceptibility of the state apparatus to the aspirations and needs of society, to a certain extent depends on the characteristics of the political system," - Alikhan Baimenov said.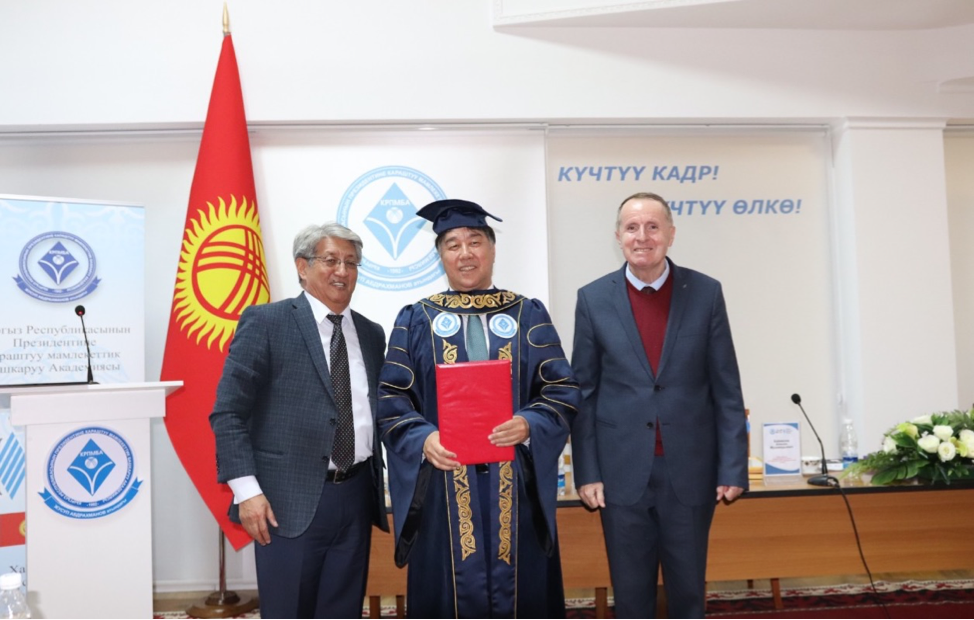 Within the framework of the event, a solemn ceremony of awarding the diploma of the Honorary Professor of the Academy to Mr. Baimenov was also held.
On November 2, a representative of the ACSH, Olzhas Bayanov, together with representatives of the Hanns Seidel Foundation, visited the Jogorku Kenesh of the Kyrgyz Republic. During the visit, the participants were acquainted with the work of the Parliament.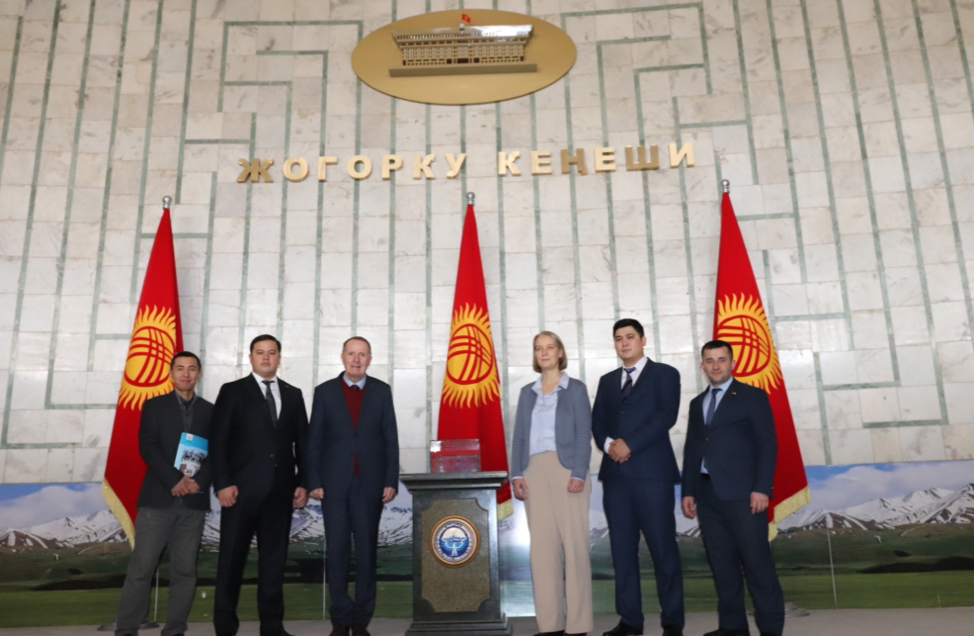 The ACSH is interested in expanding cooperation with the Academy and the Hanns Seidel Foundation in order to implement joint initiatives in the field of improving public administration and civil services.