The issues of functional analysis of public institutions were discussed at the conference in Tbilisi
On September 30, a conference on "Functional and Institutional Analysis of Public Institutions: Regional Perspectives," co-organized by the Civil Service Bureau of Georgia and Astana Civil Service Hub with the support of USAID, was held in Tbilisi, Georgia.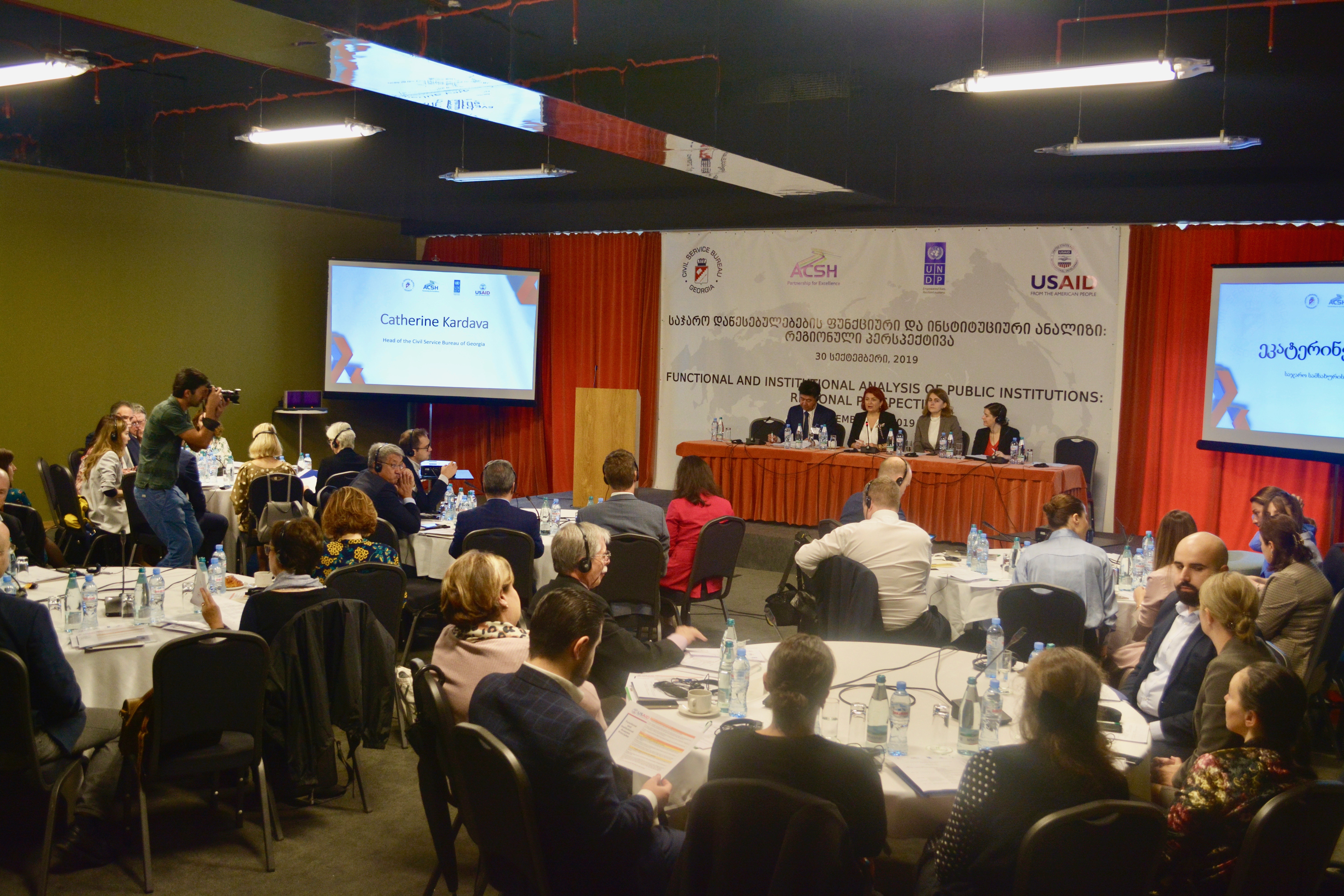 Opening the conference, the Head of the Civil Service Bureau of Georgia Ms. Catherine Kardava thanked the Astana Hub for supporting the initiative to hold this event and noted that "the Hub is a unique platform for multilateral cooperation, which facilitates the exchange of knowledge and experience with the purpose to combine joint efforts to enhance the capacity of public service in the participating countries."
In his welcoming speech Mr. Alikhan Baimenov, Chairman of the ACSH Steering Committee, emphasized that "in the context of the transformation of the state's role and ever-growing expectations of citizens, the significance of functional analysis is increasing, as it, subject to the constant accumulation of data, ensures a balance of powers, responsibilities and resources amongst public organizations both at the national and local level."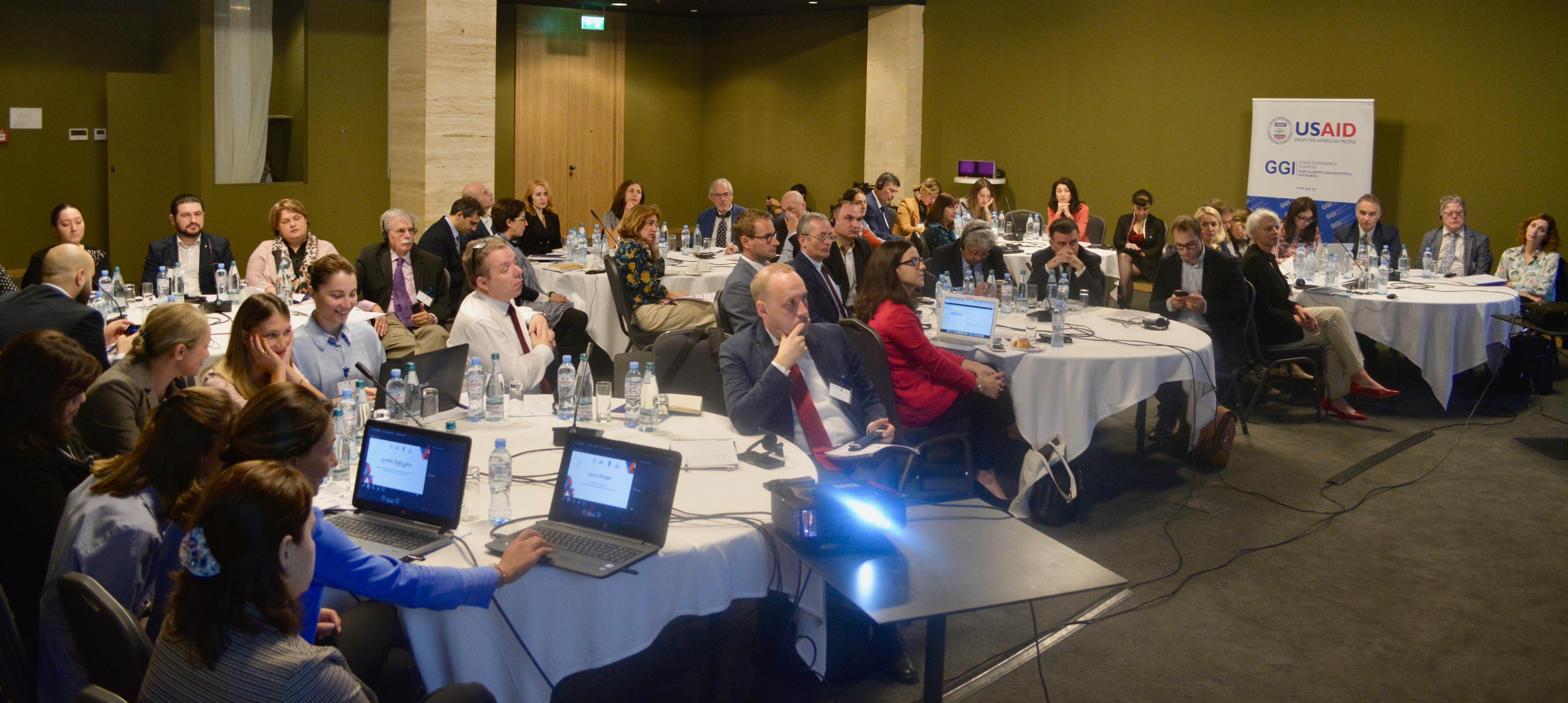 Deputy Minister of Regional Development and Infrastructure of Georgia Ms. Mzia Giorgobiani and Director of the USAID Georgia Democracy, Governance and Social Development Office Ms. Laura Berger also welcomed the participants.
In the first part of the conference, representatives of SIGMA, USAID, the Administration of the Government of Georgia and Civil Service Bureau of Georgia, who were directly involved in the implementation of functional analysis in the country, presented Georgian experience in developing methodology and conducting such analysis in public institutions, which is of particular interest to the Hub participating countries.
In their turn, representatives of Azerbaijan, Uzbekistan, Ukraine and Kyrgyzstan shared the features of conducting functional analysis and using its results for the efficiency of public administration in their countries.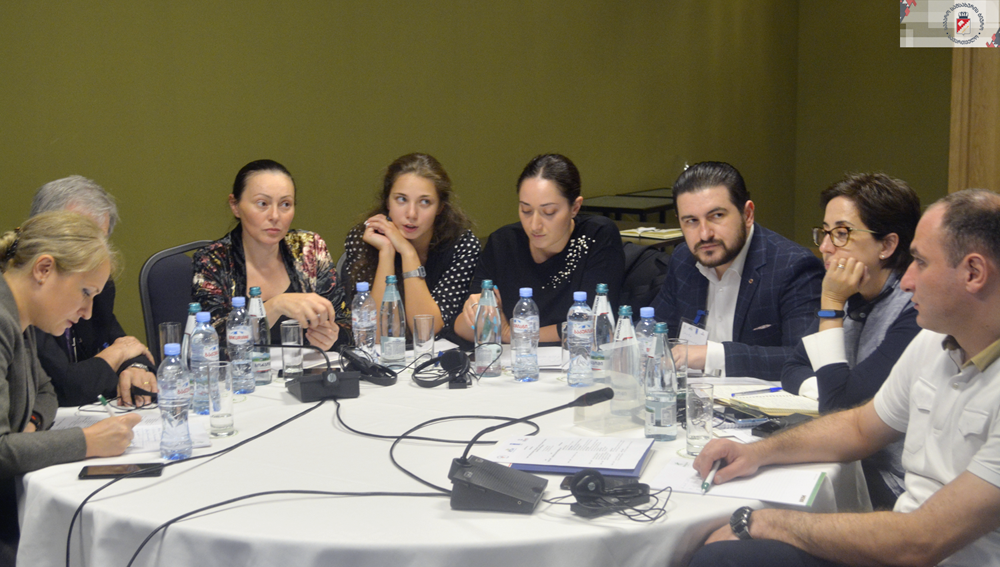 The concluding part of the event was held in the format of an interactive workshop, in which working in groups, participants from different countries and institutions shared experiences and identified key aims of functional analysis, its main stakeholders and challenges that need to be addressed.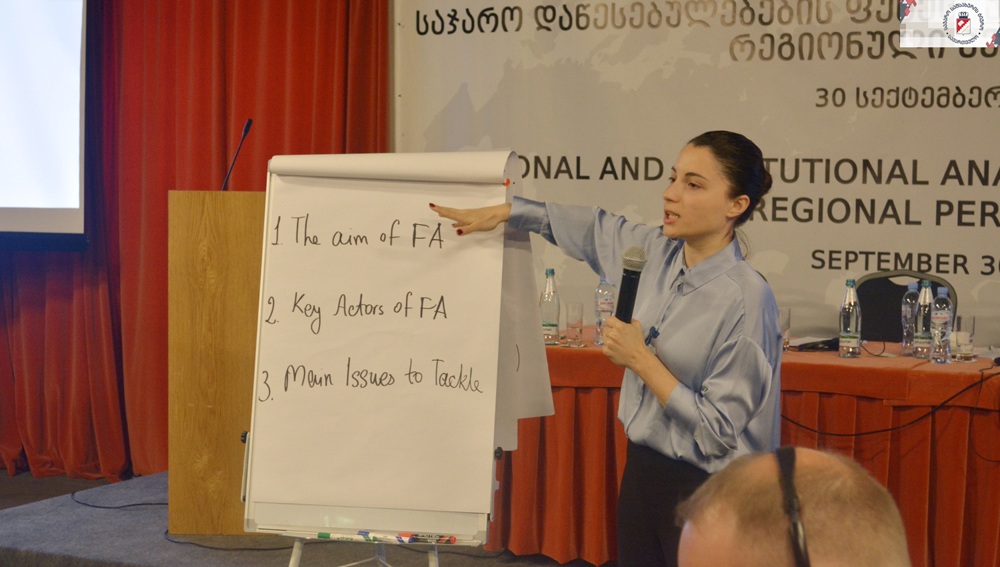 Presentations of the Conference are available below: