DON'T MISS the workshop on "Innovations and e-government to build a resilient public administration"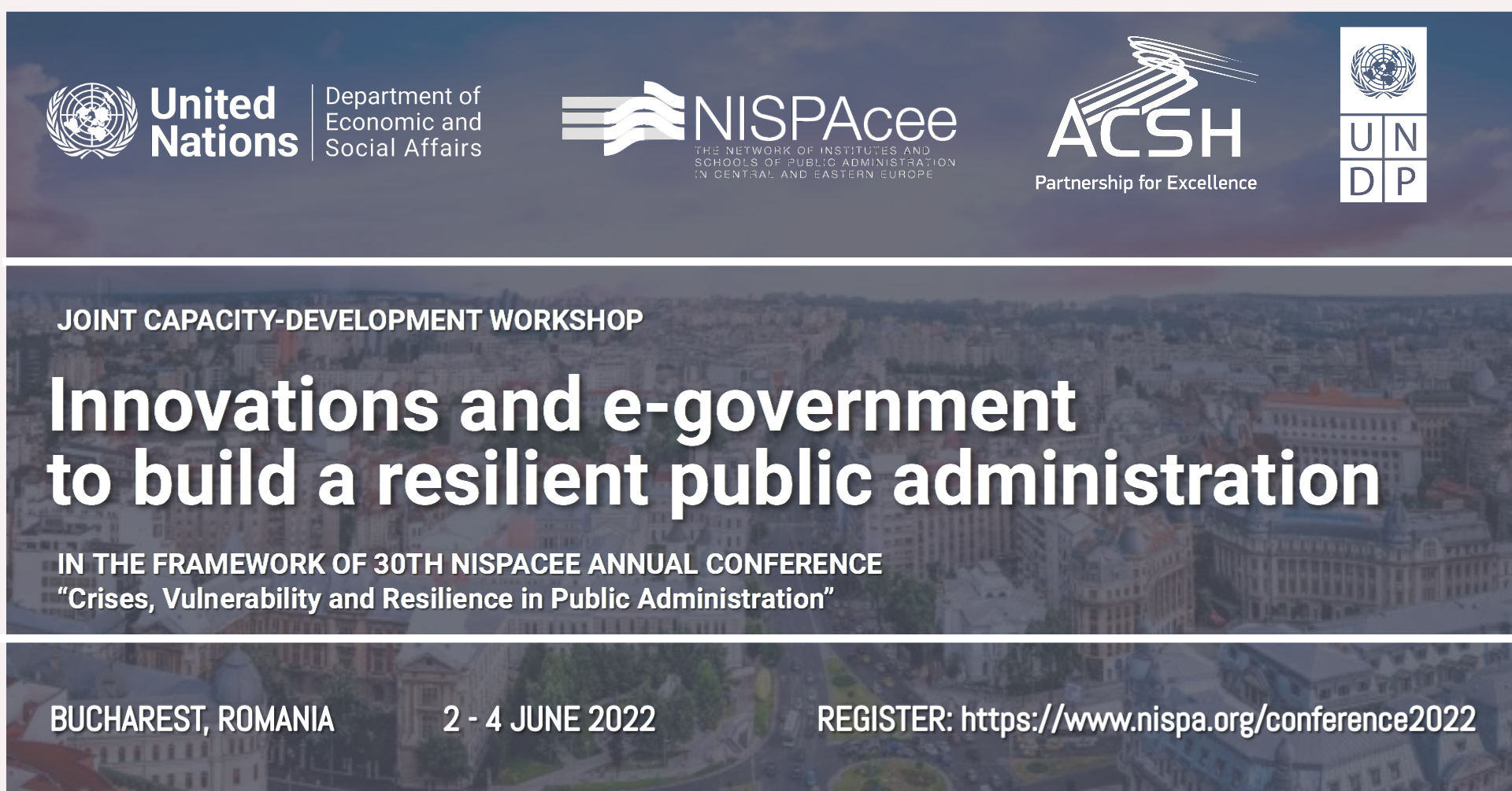 ACSH jointly with UNDESA is organising a capacity development workshop within the 30th Annual Conference of the Network of Institutes and Schools of Public Administration in Central and Eastern Europe (NISPAcee).
DATE: 2-4 JUNE 2022 PLACE: BUCHAREST, ROMANIA
FOCUS
The workshop on "Innovations and E-government to Build a Resilient Public Administration" will focus on how to build resilience and capacity of national public administration systems to withstand crises and stay on track with the implementation of the SDGs by promoting a culture of innovation and effective utilisation of modern information and communication technologies.
DISCUSSION SESSIONS
SESSION 1: How innovative practices and ICT contribute to public administration dealing with challenges?
SESSION 2: Resilience of public administration institutions: Why it is critical to be able to address future external shocks?
SESSION 3: How to reshape and refocus public administration training: What lessons can be learnt from the challenges faced in promoting the relevant corporate culture?
SESSION 4: Strong partnerships and cooperation: Is the expansion of partnerships a tool necessary for a resilient public administration?
More information is in the Agenda and Concept Note of the workshop.