Korean experience in training of civil servants and fostering innovation was shared during the joint webinar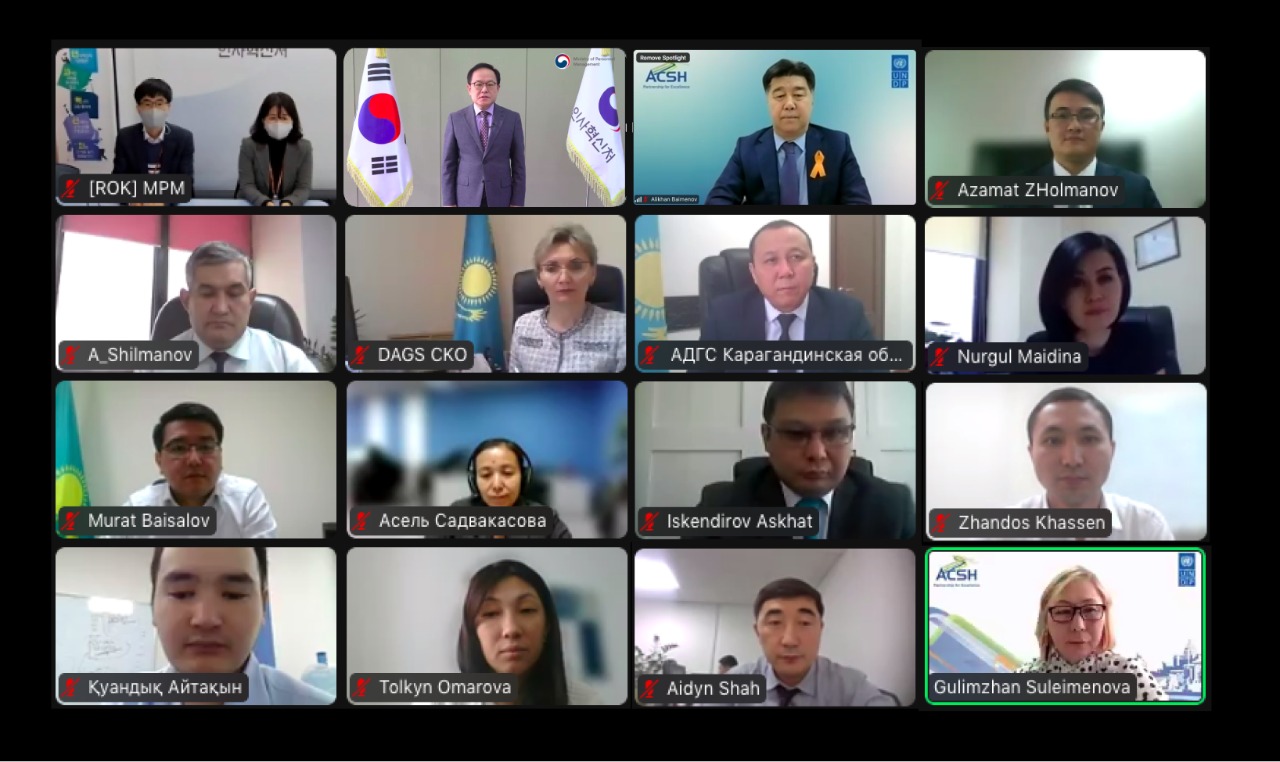 On November 25, the Astana Civil Service Hub (ACSH) jointly with the Ministry of Personnel Management of the Republic of Korea (MPM RoK) held a Webinar on Training of Civil Servants and Fostering Innovation in the Republic of Korea organised for the Agency for Civil Service Affairs of the Republic of Kazakhstan (Agency) and other stakeholders in the field.
Bringing together Korean experts and around 50 Kazakhstani civil servants and HR practitioners both from national and local authorities, the activity aimed at facilitating discussion and exchanging experiences to brainstorm ideas and best-fit solutions for developing a strategic HR institution in the new innovation era.
In his opening address, Mr. Alikhan Baimenov, Chairman of the ACSH Steering Committee, mentioned that "Each country has its own relevant issues due to historical and cultural reasons, however, studying the experiences of advanced countries and economies will help everyone to find solutions that fit their unique context." He also underlined that highly motivated public servants and the use of new technologies in public administration are essential to become a world-leading economy.
Welcoming participants, Minister of Personnel Management of the RoK Mr. Kim Seong Ho expressed the hope that "the examples of Korean civil service training and HR innovations may make a contribution to the development of the future strategy of the Republic of Kazakhstan on HR management in civil service.
In his turn, Deputy Chairman of the Agency Mr. Azamat Zholmanov emphasized that such webinars have a multiplier effect on the entire system of civil service of the country and will be another step in the exchange of experience and improvement of relations between Kazakhstan and the Republic of Korea, and within the state bodies.
Two main topics discussed during the webinar are Korean "HRD Policy for civil servants" and "Basic plans to foster innovation in the civil service – the MPM's recent initiative". Presentations delivered by MPM experts aroused great interest among the webinar participants. All the attendees found Q&A session, organized at the end, very fruitful for both sides.
Presentations in Kazakh are available by the following links:
The agenda of the event is available here.