Panel session on performance appraisal in the public sector was held in Baku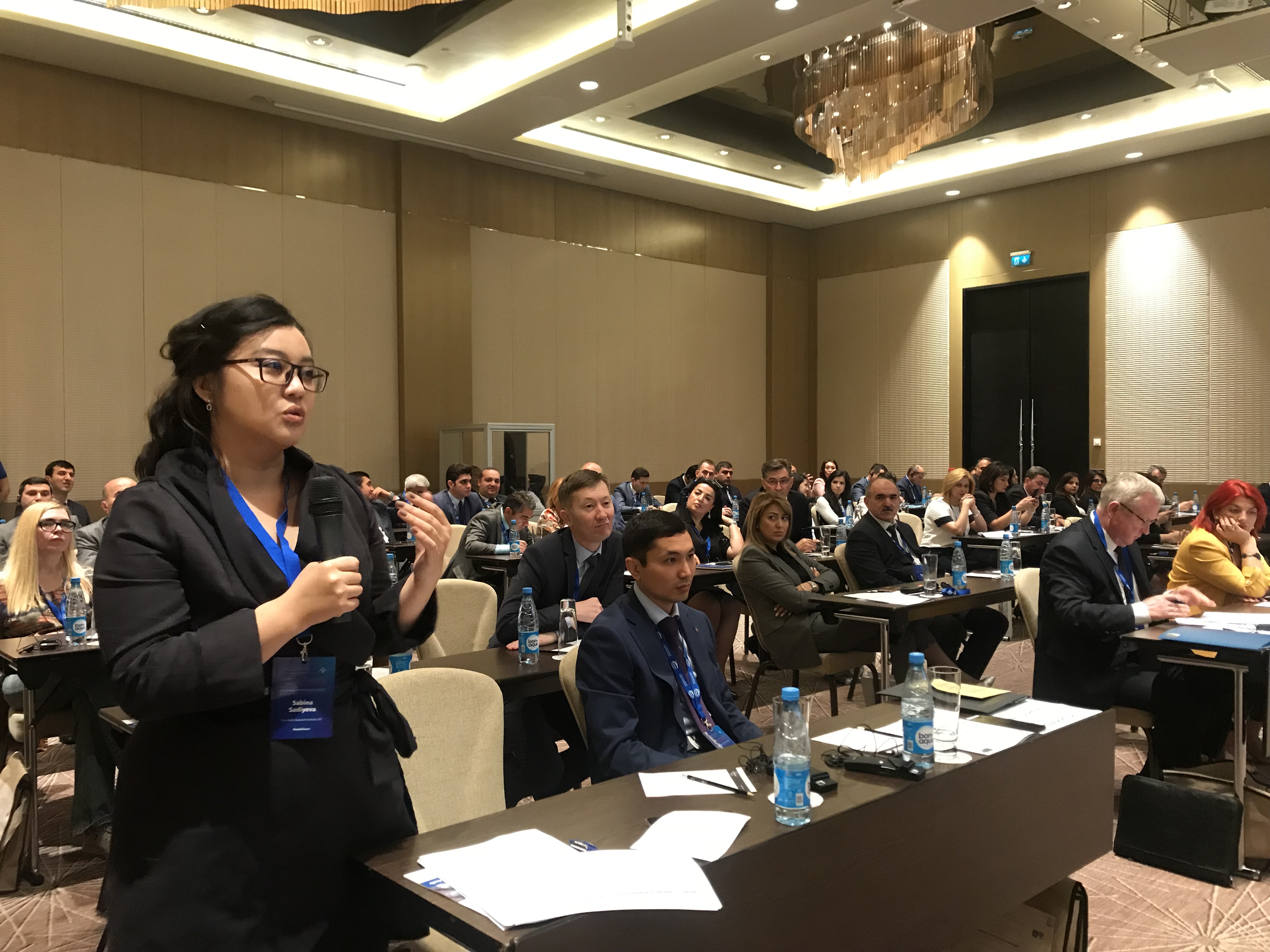 On September 26, the Astana Civil Service Hub jointly with the State Examination Center of Azerbaijan held Panel session "Performance Appraisal in the Public Sector: Practices and Challenges" in the framework of the 45th Annual Conference of the International Association for Educational Assessment in Baku.
In the opening remarks, Deputy Chairperson of the State Examination Center of Azerbaijan Mr. Bahram Khalilov noted that the assessment in the civil service is a very complex diversified process and countries face many challenges during its implementation. Successful implementation requires political will and people who are interested in an objective and transparent assessment. In conclusion, Mr. Khalilov noted that Azerbaijan, as one of the co-founding countries of the Hub, always supports its initiatives and expressed confidence that discussions at such events are fruitful for the civil service excellence in the countries of the region.
Chairman of the Steering Committee of the Astana Civil Service Hub Mr. Alikhan Baimenov giving a welcoming speech noted that today the governments and state bodies of the countries work under quasi-competitive conditions despite the monopoly nature of their functions. In this regard, it is very important to have good assessment systems that make it possible to objectively compare the work of the government, central and local state agencies, and individual civil servants. Mr. Baimenov also emphasized that Hub participating countries have accumulated a considerable experience in performance appraisal in the public sector and outlined that the continuous exchange of knowledge allows countries to share and learn from each other's experiences.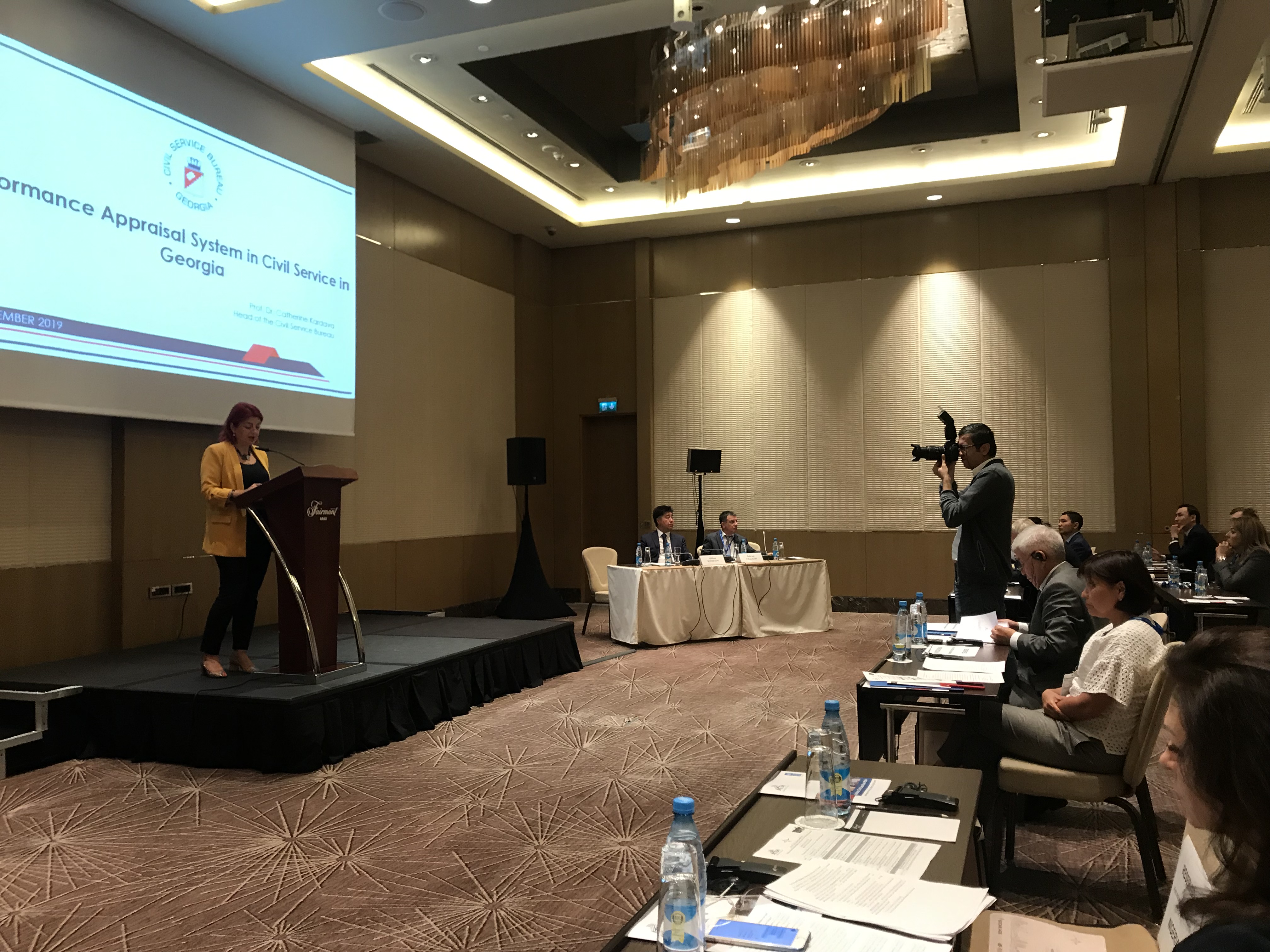 In her speech, Director of the Civil Service Bureau of Georgia, Ms. Ekaterina Kardava expressed gratitude for the invitation to share Georgian experience in assessing the effectiveness of civil service and emphasized that such events allow to exchange knowledge and ideas, as well as support each other in the implementation of reforms for the civil service excellence. The Rector of the Academy of Public Administration under the aegis of the President of the Republic of Belarus, Mr. Henadzi Palchyk noted that today Belarus uses the classical method of evaluating civil service and, due to such event, has the opportunity to learn relevant international experience.
The panel session participants also got acquainted with the experience, progress, achievements and research results, trends in the field of performance appraisal of civil service in Azerbaijan, Kazakhstan, Kyrgyzstan, Nigeria and Ukraine. During the session problems and development prospects in the field of civil service assessment in the countries of the region were reviewed and discussed. The session was attended by both heads of authorized bodies for civil service, as well as academics and international experts.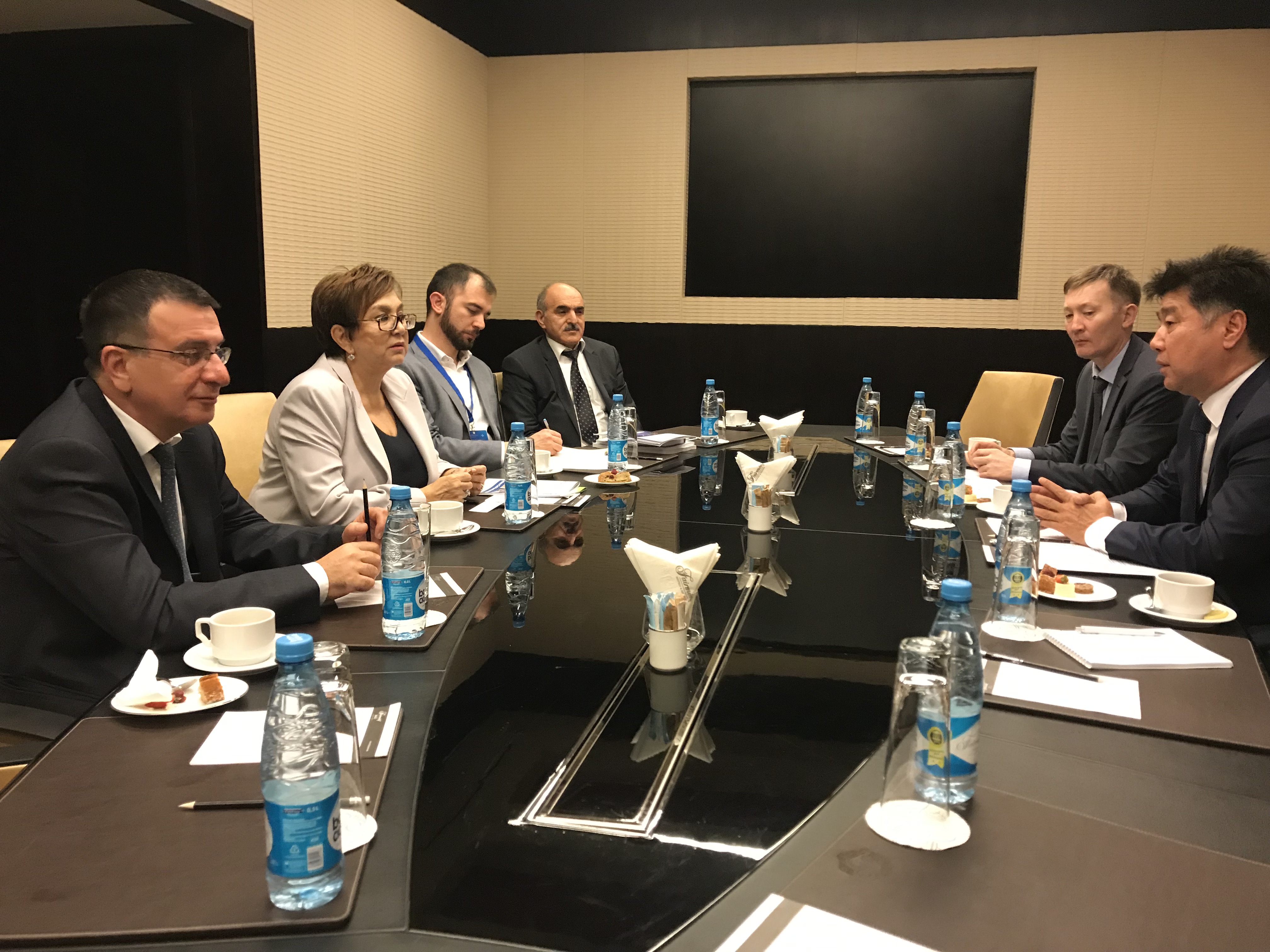 On the ground of the Conference, Mr. Baimenov met with Ms. Maleyka Abbaszade, Chairman of the State Examination Center of Azerbaijan. During the meeting, the parties discussed current activities and agreed on prospective areas for further cooperation between the Hub and the SEC.
All presentations and additional materials are available via following link.